We all love the look of a wetroom but can you really have one in your own home? We've put together 10 good reasons why you really should!
1.Ultra sleek and stylish
There really is something aspirational about a wetroom! It's not surprising then, that the demand for open plan living has seen an increase in the number of homes changing their outdated bathrooms into ultra-sleek, contemporary wetrooms that give the illusion of greater space.  With a greater range of wetroom drainage and waterproofing products available on the market, it's now possible to create the 'wow' factor of a boutique hotel wetroom in your own home.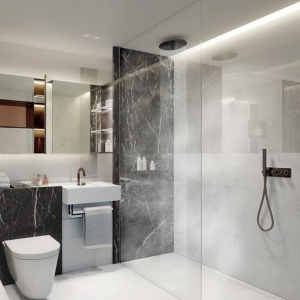 2. Add value to your home
Phil Spencer, best known for Location, Location, Location suggests that installing a new bathroom into your home will add an extra 2.88% to the value of your home. A stunning contemporary wetroom with its ease of maintenance, accessibility and beautiful aesthetics, is likely to add even more to your homes' saleability.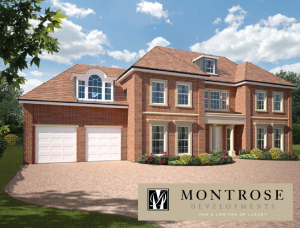 3. Sparkling clean & fresh
 Thanks to the clean, minimal lines of a wetroom, maintenance and cleaning are easier than a traditional bathroom, leaving you with more time to enjoy your luxurious shower…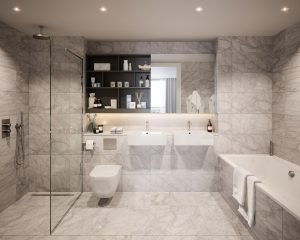 4. Great for the whole family
 You may have heard of the term 'Inclusive Design' which applies to the principal that a subject – in this case a bathroom – has been designed for use by anyone regardless of their age or mobility.  Put simply, thanks to the showering area of a wet room being flush with the rest of the bathroom, a wetroom provides easy access for all members of the family, from young children up to elderly grandparents. The only problem you may have will be getting your teenager out of yours…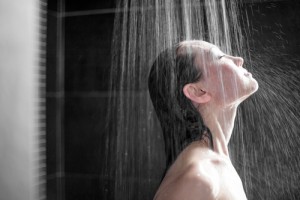 5. Can be installed anywhere
It is a myth that wetrooms cannot be installed upstairs in your home. In fact, wetrooms can be fitted throughout the house on timber or concrete floors, using the most appropriate floor formers and drainage systems for the floor construction.  Wetrooms in loft conversions are fast becoming a popular choice for families looking to extend their living space whilst squeezing in an additional bathroom or en-suite into an often cramped space.  Wherever the wetroom is installed, don't forget the key element of the design – an effective waterproofing or tanking solution to ensure your wetroom doesn't leak.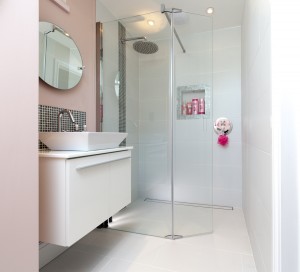 6. Greater design flexibility
Our innovative Modular Wet-Floor system enables any size or shape of wetroom to be created on a timber floor and is not only highly versatile, but offers complete design flexibility at a cost effective price point. Integral to the design of the wetroom is the choice of stunning linear drainage grills in various finishes, that can be positioned in the shower floor or neatly up against either of the shower walls. Choosing your style of drainage grill at the start of the project will help determine the look and feel of the wetroom that you'd like to achieve.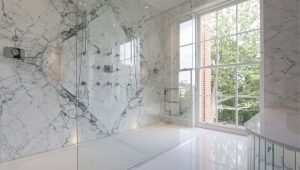 7. Affordable luxury
Wetrooms are no longer solely for the rich and famous. Our range of wet floor and waterproofing solutions for all floor constructions, enable a walk in shower or wetroom to be installed into any size of bathroom or en-suite cost effectively, leaving you with more budget to splash out on contemporary tiles and stunning fixtures and fittings. Why not take a look at our photo gallery for inspiration.
8. Maximise your space
 A completely waterproofed wetroom gives you more space to shower in! Removing an old bath or outdated shower enclosure will help you to maximize the space in your old bathroom and create a real haven of tranquility. The use of a simple glass screen will help remove the need for a shower curtain giving the illusion of space, whilst keeping the splash zone contained and your towels dry.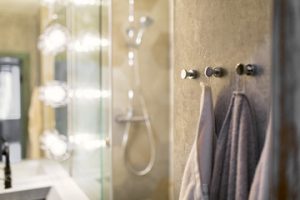 9. A watertight wetroom
 An effective waterproofing strategy is the key to installing a watertight wetroom.  A comprehensive 'belt and braces' solution involves waterproofing or tanking the wetroom floor and walls to safeguard against leakage. The floor should be waterproofed with a self-adhesive waterproof membrane underneath the wetroom floor tiles, following installation of the drainage system. The membrane should be installed across the whole bathroom floor (or at least 1m outside of the shower area) including corner junctions, the toilet flange and basin and recessed areas such as shower niches. Following the application of the membrane, a liquid waterproof membrane should be applied to the walls (to at least shower height) to complete the tanking solution and to ensure water cannot penetrate. This comprehensive tanking solution will ensure your wetroom remains watertight for the life of your wetroom tiles.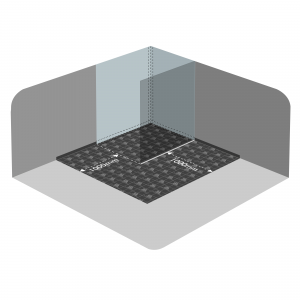 10. Lifetime Guarantee
 All of our wetroom products come with a lifetime guarantee. For added peace of mind when installing your wetroom, our sister company Wetrooms UK offer a 10 year installation guarantee.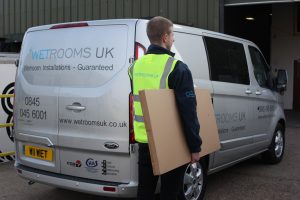 So what's stopping you? Why not give our technical support line a call today for advice on planning your wetroom.