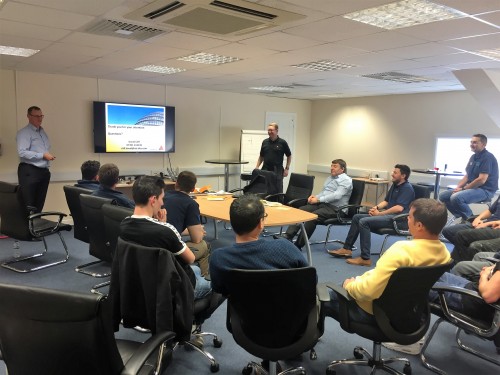 Cast Contracting were delighted to welcome David and Scott from Sika UK to our offices last week, to present an overview of their extensive product range. Sika UK provide an entire range of products for the repair, protection, construction and sealing of buildings and have huge coverage within the marketplace.
The training session focused on the products from the Sika UK product range relevant to structural waterproofing and the British Standard BS 8102:2009 –  the protection of below ground structures against water from the ground.    
Following the presentation, the CCL team took part in a practical demonstration on Sika pre-applied membranes in the training area, with the opportunity to discuss installation techniques face to face with David and Scott.
Our thanks go to Sika UK for a very interesting and productive afternoon, which provided the opportunity to share and discuss ideas and issues relating to achieving best practice in the Structural Waterproofing industry.