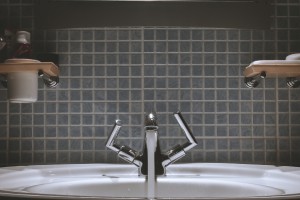 Falling out of love with your bathroom? If you're considering a complete redesign, or want to make some changes to enhance the style and versatility of your bathing space, we've compiled a list of the top bathroom trends of 2016.
Open Shelving
It's very chic to roll up colourful towels and display them on open shelves in the bathroom. These shelves are also handy for maximising floor space and for decorating with ornaments, flowers and candles. Available in sleek, contemporary styles and shapes, open shelving can help to enhance the look and feel of your bathroom – creating an aura of sophistication and making it appear less cluttered.
Water Efficient Taps, Toilets & Shower Heads 
Nowadays, bathroom remodelling is leaning towards cost-effective and more eco-friendly solutions such as water efficient taps, toilets and shower heads. Reducing the amount of water you use in the bathroom with low-flow shower heads and dual flush toilets will save you a significant amount of money. You don't even have to worry about losing the strength of water flow, particularly when showering, as these systems are designed to be powerful.
Undermounted Sinks
Popular for the last couple of years, undermounted sinks are still a key bathroom trend for 2016. These are beautifully designed to fit underneath solid surface countertops; creating a sleek, attractive finish thanks to the continuous flow from the counter to sink. Better yet, undermounted sinks are really easy to keep clean and are great for maximising space.
Underfloor Heating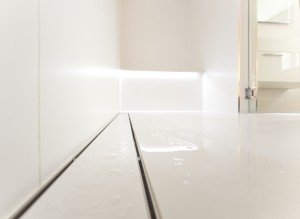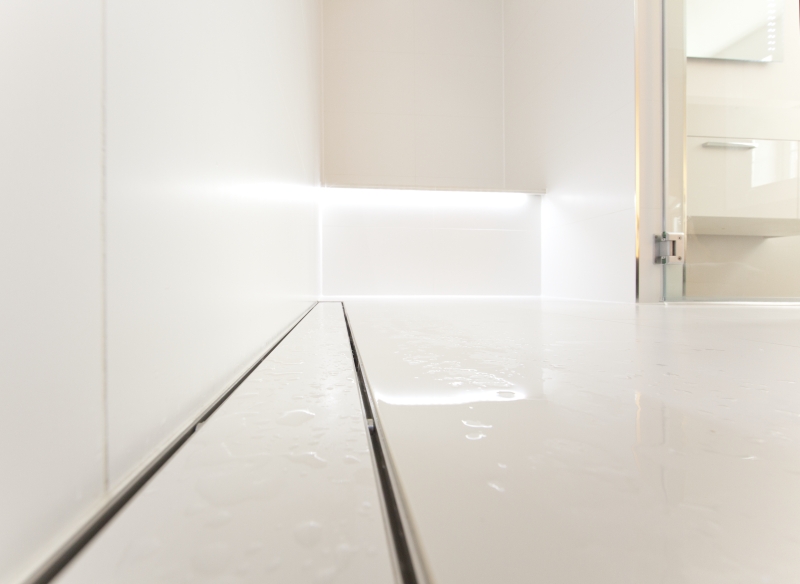 It's never fun going into the bathroom when it's cold, but with underfloor heating you can guarantee comfort and warmth at all times. Although it has become increasingly popular over the past few years, in 2016 underfloor heating is set to really take off as homeowners realise just how beneficial it can be. Not only is it a cost-effective way of heating your home, it's eco-friendly, requires no maintenance and offers complete freedom of room design.
Wet Rooms
Wet rooms are fast becoming one of the most popular features of modern homes, and offer a completely new bathing experience to individuals of all ages. These open plan bathrooms eliminate the need for a bathtub or step-in shower, and allow you to install a beautiful walk-in showering enclosure with luxury fittings.
Stylish, versatile and guaranteed to improve the value of your home, wet rooms are a fantastic investment for the future. They can be installed absolutely anywhere – even in the smallest en-suite on the top floor – and with the support of wet room specialists like CCL Wetrooms, you can guarantee a finished design that not only looks good, but performs beautifully.  
Read our What is a Wet Room? guide to find out more about this revolutionary bathroom design and it's benefits.