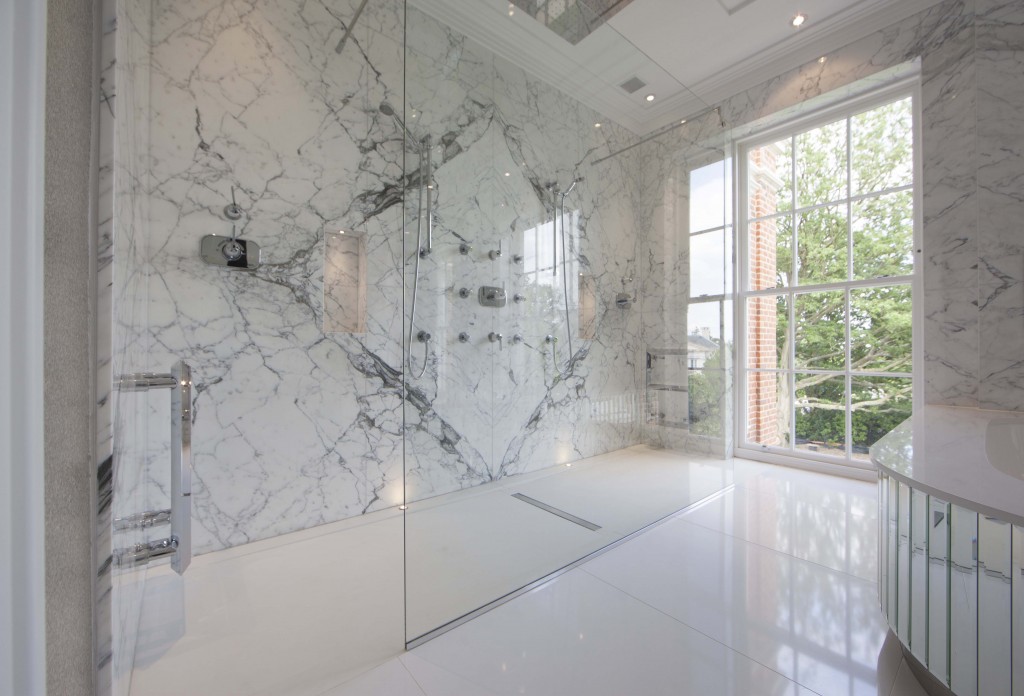 In a recent article in The Daily Mail 43% of home owners surveyed, said they would have a wet room in their dream home.
The survey of over 2,000 homeowners, commissioned by Anglian Home Improvements, looked at how our tastes in home improvements and the way in which we use our homes have changed over the past 50 years. 
Today's homeowners are yearning for some rather more modern home improvements, with home cinemas and wet rooms now high on the wish-list, the study has found.
When asked what they would add to their house if they could, 44 per cent opted for a state-of-the-art entertainment zone with supersize screen and games consoles, just ahead of a wet room at 43 per cent.
Home improvements that bring the outside in – such as bi-fold doors and conservatories – were the most popular, with 58 per cent of homeowners saying this would make the biggest difference to their lives. 
A home gym, dressing room and decking were also high on the list of 'would like to haves'. And despite the rising popularity of eat-in kitchens, 56 per cent said they wanted a separate dining room. 
Well we're hardly surprised that wetrooms were so high up the list of dream items; a wet room is an improvement that can make the world of difference to your property, providing a better use of space and a refined air of luxury, helping to take your home to the next level. But before you jump into making a purchase, there are some important considerations that you need to take into account.
Fitting a wet room into your second bathroom is an effective way of increasing the value of a property. Plus, it offers a hard wearing, stylish and practical update to a tired bathroom, which goes a long way towards pulling a property in to the present. Swapping your main bathroom for a wet room can make a world of difference to the elderly, disabled or those with mobility issues as it offers easy accessibility to bathing facilities. As the UK's aging population continues to grow, we're likely to see the replacement of main bathrooms with wet rooms continuing.
The article quotes Melanie Mcdonald who states: 'It is interesting just how much our tastes and preferences have changed in a relatively short amount of time. One thing is for sure — the desire to improve our homes has increased over the years as homeowners seek to make their homes warmer, more comfortable and more energy efficient.'Wet rooms are frequently installed in conjunction with advanced ventilation systems; water saving technology and efficient water heating. This makes wet rooms part of a holistic approach to create sleek, energy efficient accommodation that saves money.
Installing a wet room is a job best left to professionals; a well designed and installed wet room will last a life time (or at least the lifetime of your tiles). Waterproofing is critical to the long-term durability of a wet room and adequate waterproofing or "tanking" systems must be installed in order for a dream wet room to be watertight.
CCL Wetrooms have over 30 years of experience within the waterproofing industry and have been at the forefront of the development of practical wet room systems that meet the requirements of the construction methods used in the housing industry today. In fact we have so much confidence in the durability and integrity of our wet room products that they come with lifetime guarantees and can be installed with 10 year installation guarantees from our sister company Wetrooms UK.