Here at CCL Wetrooms, we're proud to be a leading manufacturer in the luxury wetroom construction space. The majority of our wetroom products are manufactured here in Hook, Odiham, where our head office is, allowing us full visibility and quick turnaround times.
We have a dedicated R&D facility that ensures all products are fully tested prior to launching and allows for continual innovation. Our facility access also means that bespoke projects can be turned around swiftly.
Our Manufacturing Capabilities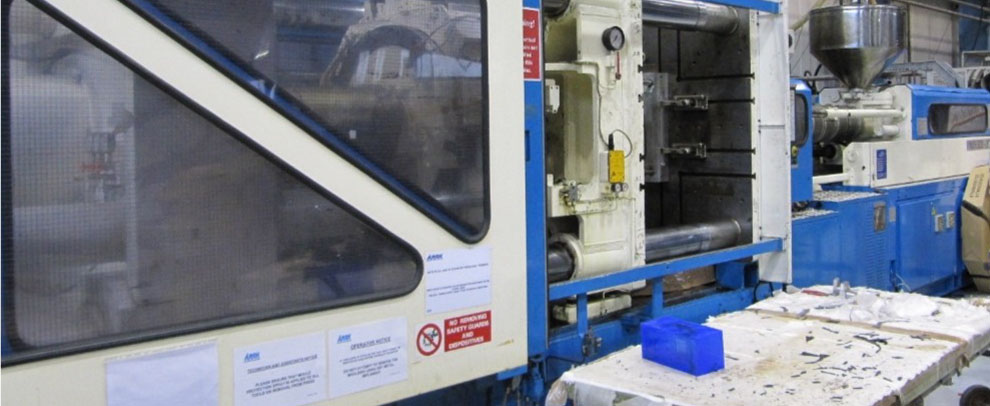 The majority of our manufacturing is done on site, and we have dedicated areas for different functions, such as metal fabrication and drain assembly. We're equipped to handle all kinds of orders, from bespoke to large quantities.
Our machining capabilities include:
A brake press to form metal for drain brackets and grills
Injection moulding at an offsite facility
Dedicated manufacturing and testing for ABS components
All of our products are manufactured as components rather than completed products, allowing for more efficient dispatch.
Thanks to our on-site manufacturing capabilities, we are also able to provide a bespoke fast track grill service, where we can manufacture any length of drain in 1mm increments from 600mm to 2000mm and have them on-site within 3-4 days.
Our Range of Wetroom Products
With a vast range of products available at component level, we are able to supply architects and construction professionals a range of high-quality, expertly manufactured and rigorously-tested wetroom products.
Wetroom Drains for Solid Floors
Linear Screed Drain: Our Linear Screed Drain has a market leading height of only 67mm, and is a waterless trap, ensuring longevity during periods of low use.
Linear Screed Line: The Linear Screed Line is a popular product, incorporating a waterless trap and a wide range of finishes.
Solo4 Drain: The Solo4 Drain is designed for use with concrete or screeded floors, and incorporates our TR-50 trap.
Wetroom Formers for Timber Floors
Modular Wet-Floor: Modular Wet-Floor is a totally unique concept in wetroom design, and allows for an unlimited choice of layouts on a wetroom floor.
Linear Wet-Dec: The Linear Wet-Dec is a pre-formed shower base designed for use by CCL Wetrooms specifically for timber floors.
Wet-Dec: Our Wet-Dec has a four-way fall, designed for use on timber floors with mosaic tiles.
Linear Screed-Dec & HBL-50
Tilesure: Tilesure, the new name for RIW Tilesafe, is a heavy-duty, self-adhesive waterproofing and decoupling membrane for timber and solid floors.
Screedsure: Screedsure, the new name for RIW Screedsafe, is a copolymer self-adhesive waterproofing membrane designed for screeded and solid floors.
FWM (Flexible Wall Membrane): FWM is a ready-to-use solvent-free liquid membrane designed for waterproofing wall surfaces, niches and similar critical details.
About CCL Wetrooms
CCL Wetrooms is a leading wetroom specialist, with over 30 years' experience in the wetroom and waterproofing industry. With over 25,000 of our drains and grills installed in luxury hotels, homes, commercial properties and more across the country, we have both experience and expertise in working with a variety of clients. For architects and designers, our fast track bespoke service allows for the perfect fit and design grill for any application, ensuring that your vision can come to life with exacting requirements.
With a unique lifetime guarantee on our membrane products, as well as consultation and training, our work with architects and construction professionals not only provides you with peace of mind in our products, but the knowledge for future work.
Unlike other competitors, we manufacture the drain body and grill separately, not only allowing for maximum stock efficiency, but for maximum flexibility for installers.
Work with CCL Wetrooms, a Leading Wetroom Manufacturer, Designer and Installer
We have the expertise to ensure that any project you have can be completed efficiently and effectively.
Speak to CCL Wetrooms today, and choose to work with the leading experts.