CCL Wetrooms Comprehensive Wet Room Design & Specification Services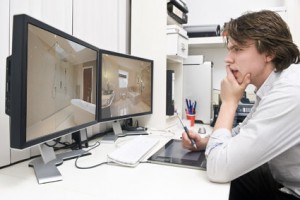 As experienced wet room manufacturers committed to providing the best quality service to our customers, CCL Wetrooms offers a comprehensive professional wet room design and specification service for Architects, Designers and the Building Trade. The comprehensive wet room design service is tailored to your project and encompasses all stages of the build, from the initial planning stage, right through to design, wet room manufacture and on-site support. It also includes the following:
Project design, advice and guidance.
Technical drawings and specification.
On-site training and support.
Bespoke wet room design and manufacture service.
Wet room Design & Specification CPD's for Architects.
Professional Support 

Manufacturing unique wet room solutions involves a team of qualified professionals. Our technical team will happily give advice to first time installers of wet rooms and will work closely with contractors, architects and house builders to provide a full design and consultation service. Our design service team includes Quantity Surveyors who are happy to liaise on site and carry out a site survey to establish the correct systems for your project. Through our sister company Wetrooms UK, we are able to offer a unique 10-year insured guarantee on all of our wet room installations, ensuring 100% peace of mind.
What We Provide As Dedicated Wet Room Manufacturers
Project Management With extensive experience as wet room manufacturers, we understand that your wet room project is unique. For this reason our technical advisors will work closely with you from start to finish to ensure the appropriate waterproofing and drainage systems are implemented for your needs. Through our installation service, we are able to guarantee a completely watertight solution for your wet room project.
Research & Development Our Research and Development department work tirelessly to maintain our position at the cutting edge of wet room design, with innovative products being introduced regularly to meet the needs of our clients. This approach has seen new and unique innovations successfully launched onto the market such as the Linear Screed Drain, Linear Wall Drain and our highly acclaimed Modular Wet-Floor System. Our latest innovation, the Stone-Infill Grill is now being installed in over 75% of our projects within the Hotel Industry and Luxury Housing Market. Please contact our Technical Help Line on 0844 327 6002 for any help you need with your wet room project.
Wet Room Design for Architects & Specifiers
If you're an architect or specifier looking for expert advice on the design and installation of a wet room, we provide a comprehensive design and consultation service that can be tailored to your specific project requirements.
Our experts will work with you from project conception to completion, supporting the planning and design process, advising on manufacture and delivering on-site training and guidance. You can also attend our free Wet Room Design & Specification CPD seminars, which we provide especially for architect practices across London and the South East. These cover all aspects of wet room design and installation.
Find out more about our Architectural Wet Rooms service and how we can help you.
Wet Room Design for Commercial Builders
If you're looking for a bespoke wet room solution for a new project, we have a specialist Commercial Wet Rooms service that can be expertly tailored to meet your needs and specifications.
We work with a number of high profile clients to deliver comprehensive wet room solutions that encompass all stages of the build – from the initial planning and design stage right through to supply and installation. Our innovative range of drainage solutions, tanking products and our 10-year installation guarantee are also included.
With our expertise, you can guarantee the design and installation of a stylish and contemporary wet room that will continue to function beautifully for many years to come.