Small Wet Rooms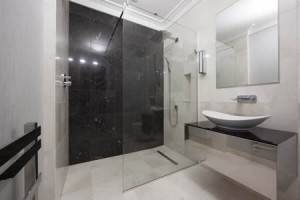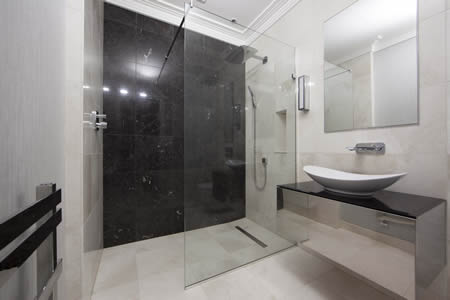 Having limited room needn't stop you from having your perfect wet room. It just means that it's time to get smart about how you organise the space available. Wet rooms are highly adaptable and allow even the most compact of spaces to be transformed into a luxury wet room.
How small can a wet room be?
The average bathroom size in the UK is 2.5m x 2m.The palatial images of wet rooms in luxury homes have created an erroneous assumption that a wetroom is only an option for a limited few. This could not be further from the truth. To give you an idea, the smallest practical wet room size is 1.5m x 1m with enough space for a toilet and wash basin too. The minimum recommended size for the shower area alone is 70cm x 70cm, so foregoing the loo and wash basin means you can go smaller too.An important consideration when designing a wet room is the shower splash radius; installing shower screens will restrict the area that gets wet, and stops you getting water where you don't want it. When waterproofing wet rooms, at a minimum the shower area and one additional metre surrounding it should be tanked, a wetroom measuring 1.5m x 1m would require the whole space to be waterproofed.
Wet Room Design for Small Shower Rooms
Spray can be restricted with a hinged or static glass partition that keeps your fittings dry, but this isn't essential. A small wetroom can be achieved by converting the cupboard under the stairs or a disused airing cupboard into a compact shower room. There are plenty of options since a wet room offers you unrivalled versatility and creativity. Shower trays and baths offer less flexibility and do not make the best use of space. A wet room shower also lets you make use of architectural quirks in a room's shape that might otherwise go to waste.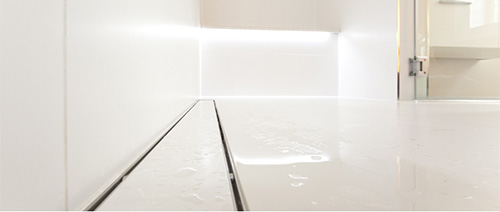 Explore Our Small Wetroom Products
CCL Wetrooms' extensive range of wetroom supplies include wetroom systems for timber floors, systems for solid floors and waterproofing membranes.
Small Wet Room Example Ideas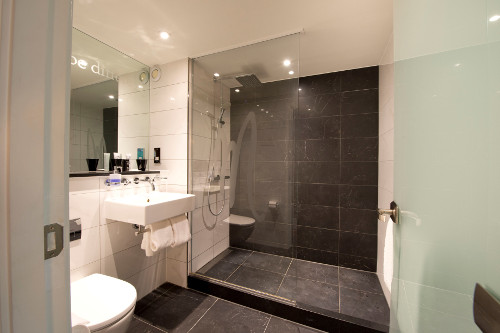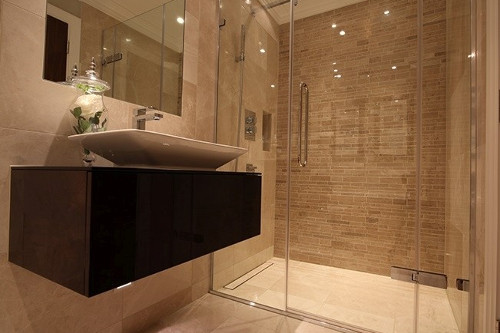 Small Wet Room Product Considerations
There are a number of important considerations you should be aware of when installing a wet room. These are: Tanking, falls (gradients), drainage and ventilation.
Waterproofing
Tanking is the technical term for the waterproofing of your small wetroom. An impermeable rubberised membrane with interwoven glass fibre is used to completely seal the wet room's floor and walls and eliminate the ingress of water. When done correctly this prevents the room from leaking for the lifetime of the tiles.
Gradients
Creating falls (another name for the gradient that channels the water to the drain) is important too. The falls can either be achieved on timber floors with pre-formed decs and floor formers, or in wetrooms on solid floor build ups, by pouring screed to the correct falls.The gradient created must be at least 11mm below the height of the floor to ensure the water drains into the traps.
Small Wet room Drainage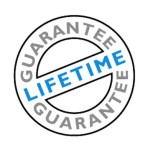 Your small wet room's drainage capacity is important too. A shower which pumps in water faster than the drain can remove it is a recipe for disaster if left unattended. Shower heads with higher flow rates need additional traps to remove the excess water and prevent flooding.
Ventilation
Adequate ventilation will remove excess moisture from the air and prevent the formation of mould, and structural dampness. A popular ventilation option for small wet rooms is passive stack ventilation which allows moisture to escape without the associated loss of heat.
Let us help make your small wet room design a reality
To ensure a watertight wetroom is achieved, all of these factors must be addressed prior to commencing your wetroom project. At CCL Wetrooms, our wetroom products come with a lifetime guarantee and our technical team are on hand to help you plan and install your perfect small wetroom. Call us today on 0844 327 6002 to discuss your project.