Here at CCL Wetrooms, we believe creating the perfect luxury wetroom requires more than just designing the right product or offering the best service. Our team of dedicated experts are committed to providing our customers with a bespoke wetroom solution that encompasses every stage of the build – from conception to completion. We also offer a unique lifetime guarantee to ensure 100% peace of mind.
As leading wetroom specialists, we supply and install wet rooms to a number of high profile clients, and have strong partnerships with companies such as Octagon, Berkeley Homes and Barratt Homes. By choosing us to supply your wetroom, you can guarantee an innovative range of premium quality products and industry leading drainage solutions that are expertly tailored to meet your project and specifications.
Why Choose CCL Wetrooms
All of our commercial wet rooms are designed with simplicity, versatility, and you, the customer, in mind. We provide an in-depth bespoke service to ensure every detail of your wet room tanking and waterproofing solution is perfect for your project. The addition of our 10-year installation guarantee (from our sister company Wetrooms UK) is our way of saying we have complete confidence in our work and that your luxury wetroom will continue to look and function beautifully for many years to come.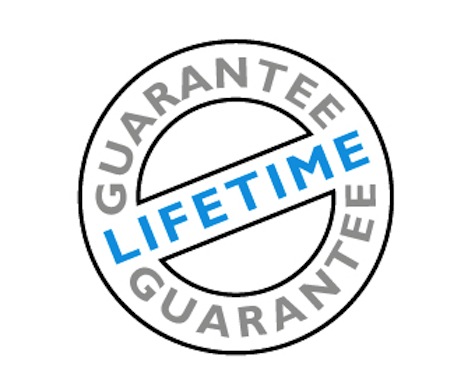 Our comprehensive wetroom solution includes the initial planning and design stage, right through to supply and installation. Working with architects, site trades and design teams we have a wealth of expertise and knowledge that we use to create luxury wet rooms that perfectly meet your expectations. All wet room construction details for each project are carefully planned and reviewed by our specialist team who will establish the appropriate waterproofing systems and wet room products needed to meet your design specifications.Thanks to our use of the finest wet room products and our three decades of experience in the waterproofing industry, you can be assured your luxury wetroom will continue to look and function beautifully for many years to come.
For a full list of our range of wetroom waterproofing systems and detailed CAD drawings, click here.
Commercial Wetroom Case Studies
We manufacture and supply wetrooms to highly prestigious clients in the hotel, spa and leisure industries – as well as a number of domestic house developers. This experience means we are leading the way in creating modern, distinctive and stylish wetrooms that are supported by specialist guarantees and insurances. Find out more about some of our case studies below or head straight to the case studies page.
Hotels
We were approached by The Hilton Hotel in Park Lane, and asked to install level access wetrooms into the hotel's 75 guest bathrooms. Our challenge was to provide appropriate drainage systems to perfectly fit the very shallow concrete floor in each wetroom.
Click here for a full overview of this wet room installation.
Luxury houses and apartments
One of our partners, Octagon Developments, got in touch asking us to install wetroom systems and waterproofing solutions in the prestigious Crossacre mansion in Virginia Water. Our focus was the master bathroom, gym and three en-suites which all needed wetrooms installed on solid floors.
The full project can be viewed here.
Leisure and Spa 
The award-winning Pure Gym in Southampton asked us to manufacture and install level entry drainage and waterproofing systems into the male and female lower cubicles of their new gym development. Full waterproofing was required, as well as appropriate drainage systems that could cope with the flow rates of 24 litres per minute.
Read the full case study here. 
For more examples of our work take a look at our wet room gallery page.
We have carried out a huge amount of wetroom design and installation work in some of the most exclusive properties in the Borough. For more information on our work in London check out our London Wet Room Design and Installation page.
If you are looking for a comprehensive wet room design and installation service that delivers beautiful, reliable and highly specified wet rooms, contact us today to find out what how we can help you.