If you are looking for wet room specialists, you have come to the right
place. Not only are CCL Wetrooms the UK's leading manufacturer and supplier
of wet room systems but we are the leading wet room installer
through our sister company Wetrooms UK.
We will design your wet room to your exact specification and provide
complete peace of mind that your system will be the most appropriate one
for your floor build up. It will be installed accurately and professionally and
will stand the test of time. We are certain of the quality of our work and offer
a 10 year guarantee on all of our wet room installations.
Choosing CCL Wetrooms for your wet room project places you in
outstanding company. We have designed, manufacturedand installed wet
rooms for some of the capital's highest profile luxury housing and hotel
developments.
Our experience and operational excellence allows us to eliminate the
disruption, delay and risk that are fraught on projects of all scales.
Every wet room is different and we are able to offer you the flexibility
necessary to meet your exact requirements, whether your project be large or
small.
With over 30 years of experience in the commercial waterproofing
industry you are in safe hands. You can learn more below about our
installations in London's residential and commercial sectors. If you have a
wet room project in mind that you would like to talk to us about, please
don't hesitate to contact us.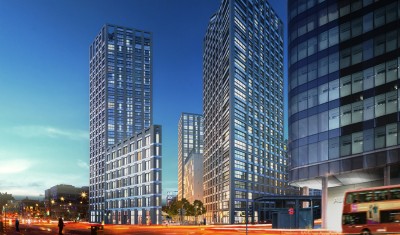 ---
Wet rooms in Luxury Homes & Apartments
Wet rooms are incredibly popular. The demands for faster bathing and elegant open plan spaces means the popularity of domestic wet rooms is growing fast. Some predict as much as 34% by 2019. In the residential sector, our sister company Wetrooms UK have installed wet rooms into developments of luxury homes and apartment blocks, including St Joseph's Gate, Mill Hill, Crossacres, Virginia Water and Aldgate Place, E1. Each stunning development had its own unique set of challenges which we were able to tackle and provide watertight solutions for, that not only delivered the desired wet rooms, but also provided an installation guarantee for the house builders.
St Joseph's Gate, Mill Hill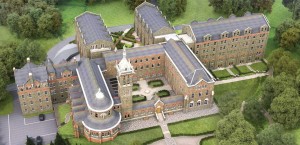 Founded in 1886, St Joseph's College has been a picturesque London landmark for over 130 years. It has featured in film and television; serving as a location in the BBC's successful drama Call The Midwife.
Berkeley Homes have since restored the building to its former splendour, as a gated collection of luxury apartments. It remains a masterpiece in design. Wetrooms UK were required to install 115 wet rooms into the magnificent development. This quirky Grade 2 listed building has a total of 16 different floor constructions. We were able to overcome this, whilst achieving a consistent look across all of the wet rooms, using our Linear Screed Drains, Wet Decs and Modular Wet-Floor Systems which are
perfect for use on timber and solid floor construction.
Crossacres, Virginia Water

Crossacres is an outstanding luxury mansion worth in excess of £17m, located on the Wentworth Estate in Virginia Water, within London's commuter
belt. The classically styled home comes with ground source heat pumps, indoor and outdoor swimming pools, all weather tennis court and a luxury bespoke kitchen.
No modern luxury home is complete without a wet room or five, which we installed into the stunning Master Bathroom, Gymnasium and three
contemporary en-suites.
Aldgate Place, E1

Located on the edge of the square mile, Aldgate place is Barratt Homes' stunning new apartment development. Wetrooms UK designed, manufactured and
installed 79 wet rooms into the top spec apartments. The wet rooms needed appropriate waterproofing and drainage for use on screeded floors, for which our linear wall drains provided the best fit.
---
London Hotel Bathroom Refurbishment
In addition to our work in London's residential sector, we have been installing our market leading systems into hotels across London. We have installed wet rooms and waterproofing solutions at The Hilton, Park Lane, The Savoy and Malmaison, London.
Hotel wet rooms need to be installed with as little disruption to the hotel as possible. Hotel guests are looking for a luxurious bathing experience, whilst hotel owners require wet rooms that will be functional, easy to maintain and above all, watertight.
Learn more about why hotels are turning to wet rooms.
The Savoy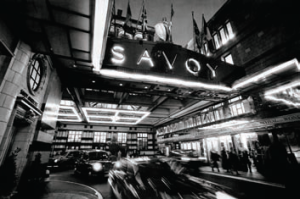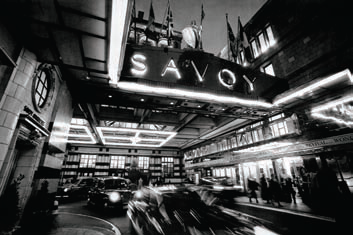 The Savoy is one of London's most celebrated hotels, situated in London's prestigious Covent Garden. During the hotels' £2.5m refurbishment, CCL Wetrooms were commissioned to install waterproofing solutions into the hotel's bathrooms, including the world renowned Royal Suite.
The hotel needed a watertight solution that was guaranteed to stop water damage occurring and penetrating into luxurious suites below. RIW Tilesafe kits and Flexible Wall Membrane were used to tank the wet rooms, ensuring the room was impermeable and that The Savoy would avoid the risk of costly leaks.
Malmaison, London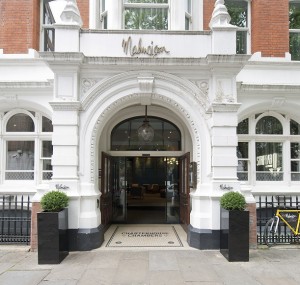 London's Malmaison is an internationally renowned boutique hotel in Charterhouse Square, converted from a traditional brick built nurses home. Malmaison thrives by creating memorable experiences for its guests. They blend innovation with authentic customer service to create a fiercely loyal customer base. The decision to install luxury monsoon showers was in keeping with their desire to continue to exceed their customer's high expectations.
The bathrooms required our popular Modular Wet-Floor Systems which were installed into all 97 en-suites during the hotels refurbishment.
The Hilton Park Lane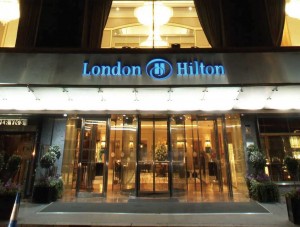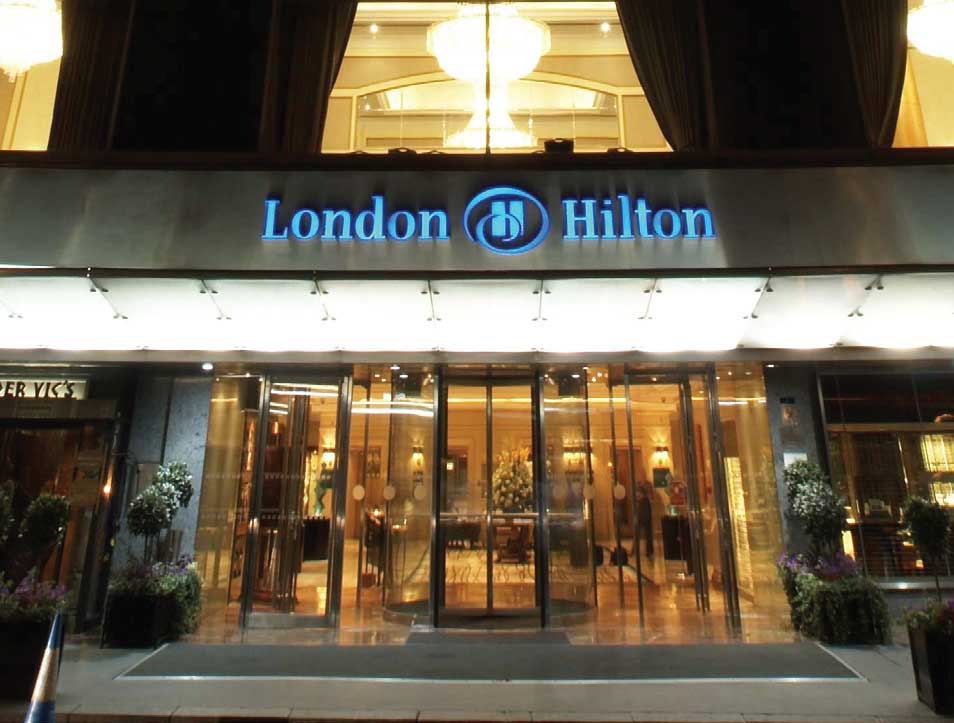 The Hilton Park Lane is the height of luxury offering some stunning views across Hyde Park. It plays host to a number of renowned restaurants and bars and is in easy walking distance of London's famous landmarks. We installed wet rooms into 75 of the guest bathrooms. The shallow 60mm concrete screed required our shallow height Linear Screed Drains combined with an RIW
Tilesafe Kit.
---
Spa and Leisure Club Wet rooms
Spa and leisure club's have their own unique requirements, with large shower areas that need higher drainage capacity systems. We have experience delivering these to gym chains up and down the country including the Virgin Active and Pure Gym health clubs in Moorgate and Bayswater.
Virgin Active, Moorgate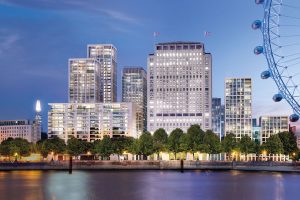 Belvedere Gardens is a stunning development of luxury apartments surrounding the famous Shell Centre on London's Southbank. The development includes an exclusive health and fitness facility for use by residents in the heart of the building and comprises a gymnasium with specialist fitness equipment alongside a steam room, sauna, experience showers and treatment rooms. We were able to design and install appropriate drainage and waterproofing systems using our Linear Screed Drains and CCL Wetrooms Waterproofing Membrane.
Pure Gym, Bayswater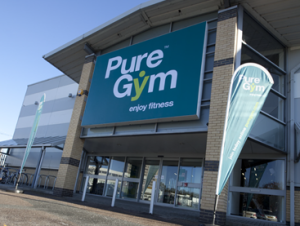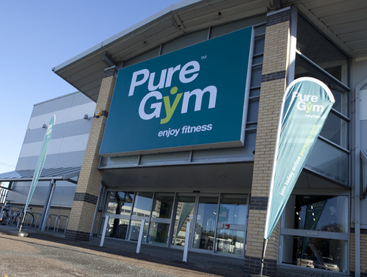 Pure Gym needed level entry drainage and waterproofing in their Male and Female shower cubicles in Gyms across the South East, the gym in Bayswater
being no exception. Pure Gym offer simple no nonsense gym memberships and quality equipment, and 24 hour showering facilities. We installed our
modular wet-floor systems, slotted linear drains, RIW Tilesafe Kits and RIW Flexible Wall Membrane into the changing rooms.
---
Our experience even extends to installing wet rooms for canine and equine cleaning as well.
Get in touch today to talk about your wet room project.
Alternatively you can learn more about the case studies listed here.