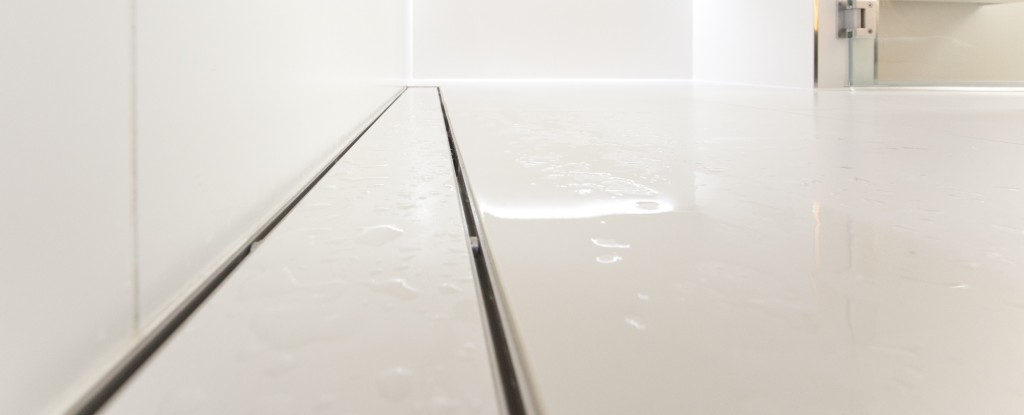 Tiling a Wet Room
Tiles are a very popular choice for achieving a contemporary and functional finish to a wetroom that will stand the test of time. Whilst it may seem like a straightforward task to lay tiles on the floor and walls, it is vital to consider a number of points beforehand. A correctly installed wetroom will last for the life of the tiles or until the wetroom is refurbished, at which point new waterproofing systems will need to be installed.
Why Choose Tiles For Wet Room Floors?
Tiles are a popular choice of flooring for wetrooms thanks to the stunning finish they create. Available in a plethora of styles, materials and textures, tiles provide versatility and can help to enhance the aesthetics and feel of a wetroom. As well as being easy to maintain, they can also be  installed on any floor build up.
When it comes to wetroom design and installation, tiles are a reliable floor material to work with for a variety of reasons. Not only can they be installed on timber or solid floors, but they work exceptionally well with the latest drainage and waterproofing solutions available on the market. In fact the latest drainage grills incorporate tiles into their design, like the Stone-Infill Grill and Frameless Grills from CCL Wetrooms. Many tiles also have special non-slip surfaces which enhance their safety underfoot.
Tiling with Wetroom Grills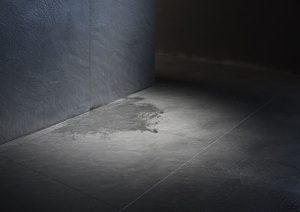 Frameless Grills
Our new Frameless Grills take tiling continuity to a whole new level. With only a 5mm shadow gap visible around the drain, it gives a sophisticated clean finish to any wetroom floor. Suitable for use with porcelain and natural stone tiles, our Frameless grills are available in 15 stock lengths 600mm – 2000mm. Best for complementing brassware, brushed nickel, copper and rose gold it's perfect for working with the current boutique trends.
Stone In-fill Grills
Stone in-fill grills are an aesthetically pleasing wetroom drainage method creating the illusion of an almost continuous tiled floor with no line breaks. They are suitable for use with 10-12mm depth and new 20-22mm depth natural stone and porcelain tiles which can be inserted into the in-fill grill. They were purposefully designed to complement the elegance of natural and porcelain tiling.
Our stone in-fill grills are suitable for use with our Modular Wet–Floor System and Linear Wet-Dec for timber floors, as well as our Linear Screed Drain and NEW Frameless Linear Screed Line for solid floors.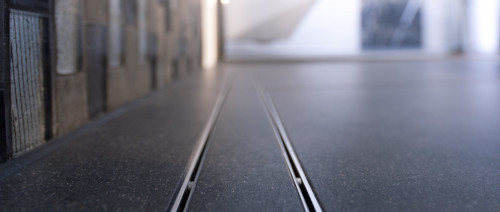 Explore Our Wetroom Drainage Products
Discover CCL Wetrooms' range of wetroom drains for solid and timber floors, from our Linear Screed Drain to our Solo 4 Drain.
Best Wetroom Tiles
Depending on the style of wetroom you envisage, in addition to aesthetics, it's important to consider how suitable the tiles are for the job. Are they suitable for wetroom environments? Do they complement the drainage system in place? For instance, large format tiles work well with linear drainage grills, whilst traditional mosaic tiles are best suited to square drains.
Here is an overview of the types of tiles suitable for tiling a wet room:
Ceramic Tiles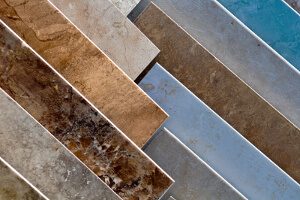 ✓ Suitable for stone-infill grills
× Not suitable for frameless grills
Ceramic tiles are made from clay that has been permanently hardened by heat. These wetroom tiles feature a glass polished face, which is a different colour from the ceramic underneath (visible as a terracotta colour if cut through). For this reason, it is not recommended you use them with frameless grills as the edge of the tile will be visible. However they are suitable and work well with stone-infill grills.
Porcelain Tiles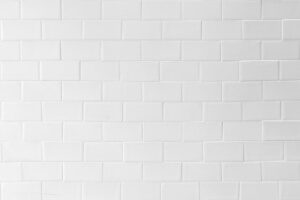 ✓ Suitable for stone-infill grills
✓ Suitable for frameless grills
Porcelain tiles are ceramic tiles that have been baked for a longer amount of time, making them more difficult to cut. This means they are stronger and more resilient than wet room ceramic tiles, with full bodied porcelain tiles also having a consistent colour throughout. This consistent colour makes full bodied porcelain tiling ideal for frameless grills where the edge of the tile will need to visible.
Natural Stone Tiles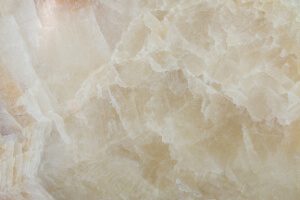 ✓ Suitable for stone-infill grills
✓ Suitable for frameless grills
Natural stone tiles are made from rocks cut in a quarry that have formed naturally over time. These stones include marble, granite, limestone, slate and travertine and are a stylish, luxury tile choice for wet rooms. Like full bodied porcelain tiles, natural stone tiles have a consistent colour throughout, however due to their natural formation their texture and grade will not always be 100% uniform.
Mosaic Tiles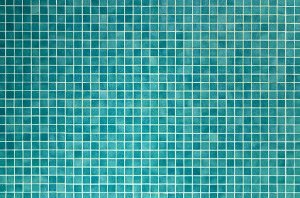 × Not suitable for stone-infill grills
× Not suitable for frameless grills
Mosaic tiles are small tiles or stones combined together to form an intricate pattern. They are predominantly used in wet rooms that make use of a four way fall (for example the Wet Dec & Solo 4 drain). If larger format tiles were used, unattractive cuts would need to be made in the tiles. They are not suitable for stone-infill or frameless grills as they are too small and shallow to match up to the grills height. Therefore, solid or slotted square stainless steel grills should be used.
Laying Wet Room Tiles
Primer
Primer must be used prior to installing wetroom drainage and tiling. This ensures there is no dust and dirt present before the membrane is applied. There is no need to prime the drainage component itself, simply use the alcohol wipe provided to remove dust and dirt.
Best Waterproof Wetroom Tile Adhesives
The 100% bed of adhesive method must be used when tiling wetrooms, not the dot and dab system. The dot and dab method allows water to track back underneath the tile between gaps in the adhesive, leading to unwanted leaks. A 100% bed of adhesive ensures that water cannot penetrate beneath the tiles.
A flexible rapid set tile adhesive MUST be used in the wet room on top of the waterproof membrane. Flexibility is an absolute essential with wet room tiling adhesive, as there is always movement within the floor. Rapid set adhesive also has special chemicals to make sure it sets on top of the waterproof membrane.
Read about our fail-safe wet room waterproofing systems.
Avoid Silicone To Maintain Waterproofing
Silicone cannot be used with RIW Tilesafe waterproofing membrane as the membrane will disintegrate and it will no longer be watertight. The silicone erodes the barrier made by the membrane which stops the water seeping through.
What To Consider When Tiling a Wetroom: Requirements
The following is a list of wetroom tiling requirements that you should bear in mind when planning a wetroom project:
Ensure the wet-floor and waterproofing systems have been installed to the correct specification in the installation instructions prior to tiling (link to wet room construction details page).
Choose tiles that complement the style and size of the wetroom.
Plan where the drainage grill will be located in the showering area at the start of the project to ensure tile cuts are kept to a minimum and the most appropriate shape and size of tiles are used.
Use slip resistant tiles if the wetroom is to be used for the elderly or those with reduced mobility.
Refer to The Tile Association Standard (BS5385) for advice on installing tiles in wet areas.
Water resistant tile adhesive/grout should be used in all areas of the wetroom alongside effective waterproofing membranes.
Do not allow the tiles to penetrate the waterproof membrane as any damage sustained will render the membrane ineffective.
At CCL Wetrooms we're specialists in wetroom design and installation, and supply a range of innovative drainage and waterproofing solutions to designers and architects. If you have an upcoming wet room project and need advice on wetroom design or installation, take a look at our Wetroom Design Services page.