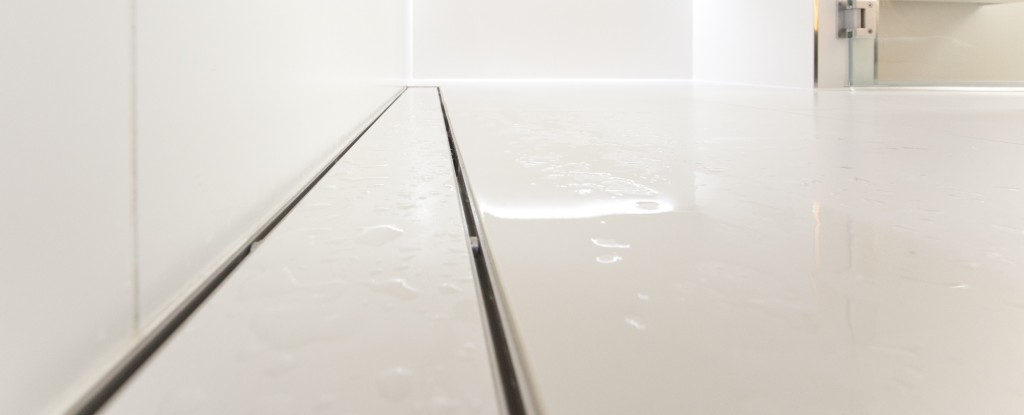 Tiles are a very popular choice for achieving a contemporary and functional finish to a wetroom that will stand the test of time. Whilst it may seem like a straightforward task to lay tiles on the floor and walls, it is vital to consider a number of points beforehand. A correctly installed wetroom will last for the life of the tiles or until the wetroom is refurbished, at which point new waterproofing systems will need to be installed.
Why Choose Tiles For Wet Room Floors?
Tiles are a popular choice of flooring for wetrooms thanks to the stunning finish they create. Available in a plethora of styles, materials and textures, tiles provide versatility and can help to enhance the aesthetics and feel of a wetroom. As well as being easy to maintain, they can also be  installed on any floor build up.
When it comes to wetroom design and installation, tiles are a reliable floor material to work with for a variety of reasons. Not only can they be installed on timber or solid floors, but they work exceptionally well with the latest drainage and waterproofing solutions available on the market. In fact the latest drainage grills incorporate tiles into their design, like the Stone-Infill Grill from CCL Wetrooms, which uses tiles that are inserted into the drainage grill to create the stunning look of a continuous stone floor. Many tiles also have special non-slip surfaces which enhance their safety underfoot.
What To Consider When Tiling a Wetroom
The following is a list of wetroom tiling requirements that you should bear in mind when planning a wetroom project:
Ensure the wet-floor and waterproofing systems have been installed to the correct specification in the installation instructions prior to tiling (link to wet room construction details page).
Choose tiles that complement the style and size of the wetroom. Large format tiles work well with linear drainage grills, whilst traditional mosaic tiles are best suited to square drains.
Plan where the drainage grill will be located in the showering area at the start of the project to ensure tile cuts are kept to a minimum and the most appropriate shape and size of tiles are used.
Use slip resistant tiles if the wetroom is to be used for the elderly or those with reduced mobility.
Refer to The Tile Association Standard (BS5385) for advice on installing tiles in wet areas.
It is important that tiles are fixed onto a 100% bed of rapid set, flexible adhesive, rather than using the dot and dab method. The dot and dab method can allow water to track back underneath the tiles between the gaps in the adhesive, leading to leaks.
Water resistant tile adhesive/grout should be used in all areas of the wetroom alongside effective waterproofing membranes.
Do not allow the tiles to penetrate the waterproof membrane as any damage sustained will render the membrane ineffective.
At CCL Wetrooms we're specialists in wetroom design and installation, and supply a range of innovative drainage and waterproofing solutions to designers and architects. If you have an upcoming wet room project and need advice on wetroom design or installation, take a look at our Wetroom Design Services page.