Wetroom Tanking Systems
Here at CCL Wetrooms, our wetroom waterproofing membranes vary in design and product features, but they are all expertly manufactured to ensure highly effective waterproofing for wetrooms. Wetrooms can be installed on timber and solid floors, so our wetroom waterproofing membranes and systems are tailored to meet these requirements.
Take a look at our range of wetroom membrane products below to ensure you are properly tanking your wetroom:
RIW Tilesafe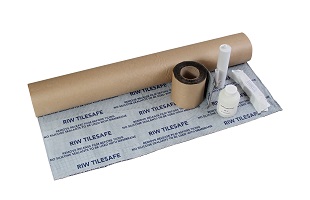 Now replaced by Tilesure
Designed for use prior to the application of ceramic tiles and natural stone onto timber and solid floors in wetrooms and other critical areas.
View More
RIW Screedsafe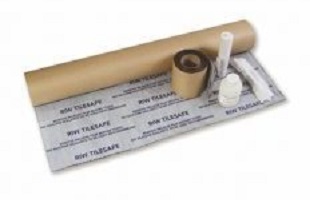 Now replaced by Tilesure
RIW Screedsafe is a self-adhesive waterproofing membrane designed for use prior to the application of ceramic tiles and natural stone.
View More
Wetroom Membranes &Tanking FAQs
What is a wetroom tanking system?
A wetroom tanking system is an industry term for a waterproofing system used in wetrooms. Quality wetroom tanking is crucial to ensure a wetroom's longevity.
How does wetroom tanking work?
We recommend that you clean your wet room drain once a month to remove any mess that may cause a blockage down the line, such as a build up of hair.  You can clean your trap by removing the grating/cover and wiping the drain down to remove any residue or hair. Then you can wipe and clean your drain base and drain cover, being careful not to use anything that will scratch.
How do you build wet room drain?
Wetrooms require tanking to seal them watertight. To achieve this, a waterproof membrane, such as Tilesure or Screedsure should be used first across the flooring area that needs to be sealed. Then, for walls, a liquid membrane such as our Flexible Wall Membrane should be used for complete coverage. See our Wetroom Tanking Guide for more information.
When installing a wetroom, do I need to tank the entire room?
This all depends on the size of the room. If a room is larger and has areas that will not be in the splash zone, then no, you will not need to tank the entire room.
However, if you have a room that is likely to be splashed, you don't have a fixed shower screen or you have smaller children or pets, then tanking the entire wetroom is a good idea to increase the longevity of your investment.