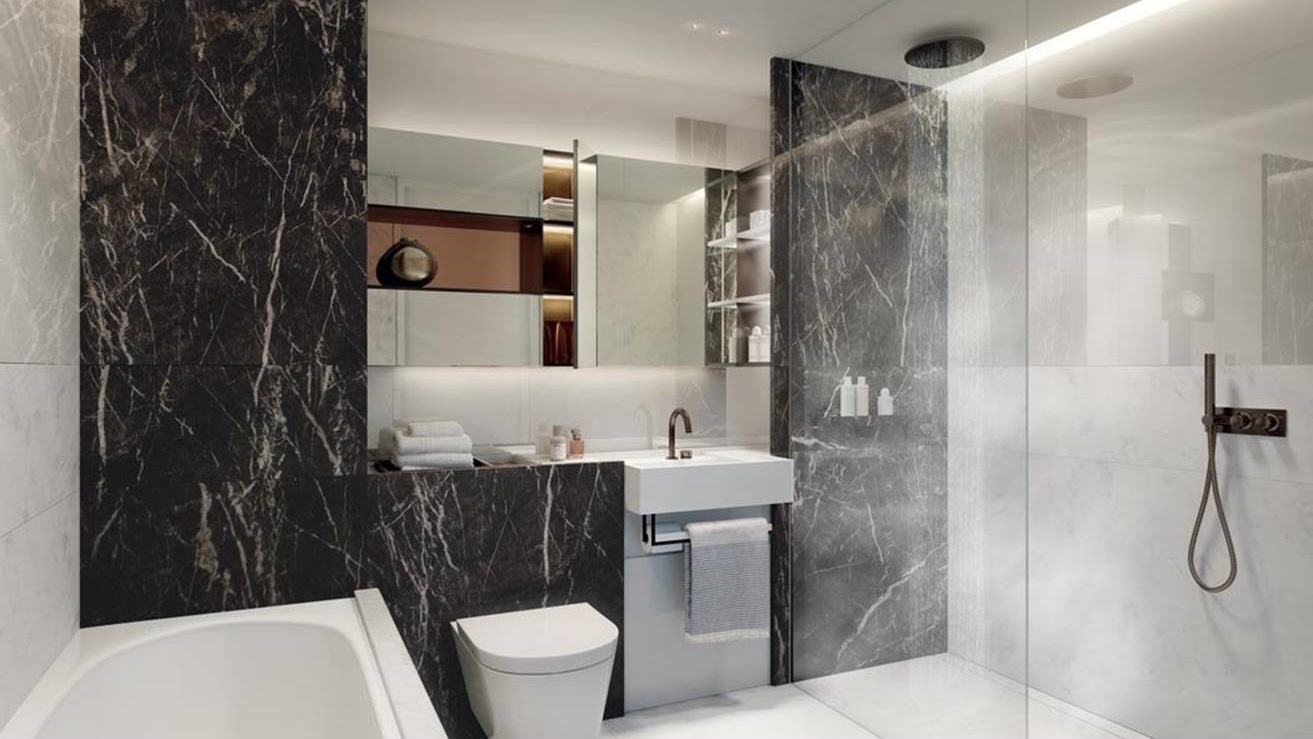 Our Vision
As the UK's leading manufacturer of wetroom drainage systems, we can offer bathroom pod manufacturers a unique wetroom solution  to suit all types of shallow floor construction. Our range of drainage & waterproofing systems can be manufactured with bespoke brackets to suit the size, depth and floor construction of the bathroom pod, whilst providing a guaranteed watertight solution.
Key Features
With more than 30 years experience of manufacturing and supplying wetroom drainage solutions, we can offer bathroom pod manufacturers:-
A Complete Design and Specification Service
A tailored wetroom solution to meet the exact specifications of the bathroom pod
Project specific CAD drawings
Onsite training package
Our Wetroom Solutions for Bathroom Pods
As a manufacturer of a wide range of wetroom and waterproofing systems, CCL Wetrooms have drainage solutions for pods installed on Timber, Solid and Raised Access floors constructions.  Our products offer floor depth saving solutions and options for waste pipe positioning and include:
Shallow drainage for concrete, timber & raised access floors
A shallow 55mm BBA approved Lo-Seal Trap for wetrooms and shower trays
A Preformed shower base with built in gradient (22mm -11mm)
Linear and square grill options available positioned against the long or short shower wall

Up to 2000mm long
One way fall results in no unsightly tile cuts

Waterproofing solutions for floors and walls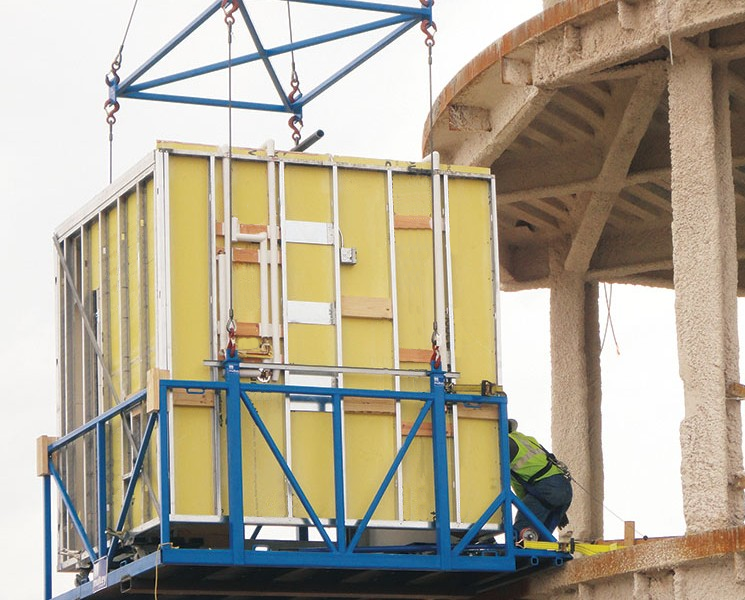 Solutions for Timber Floors
For bathroom pods constructed onto timber floors, our systems include:
Waterless and standard trap options
A BBA approved trap
An 1mm depth drain body
Flow rates of up to 70 l/min
Pre-formed gradients
Grill lengths up to 2000mm
High levels of flexibility – unique system allows any size or shape of shower area to be configured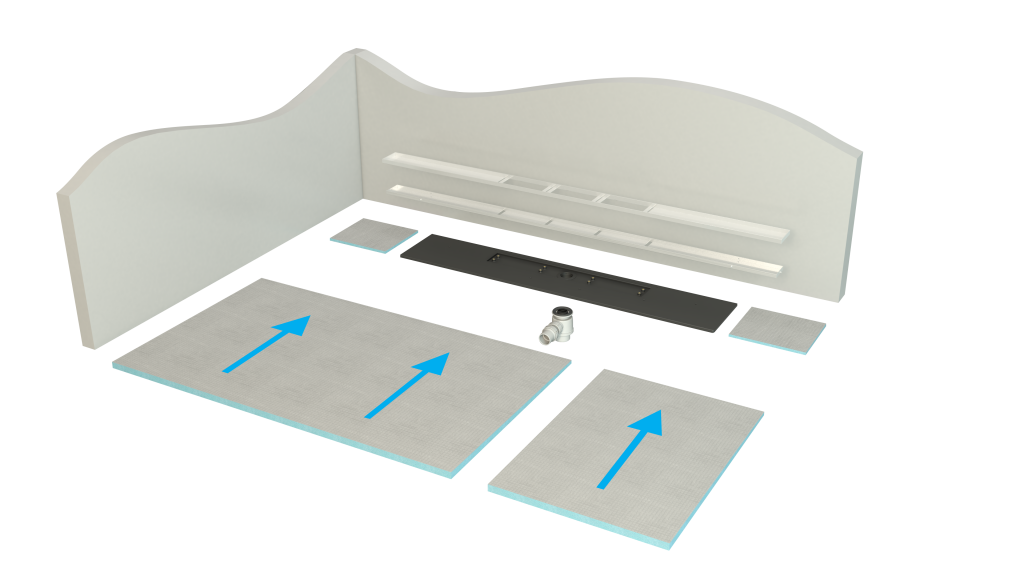 Solutions for Solid Floors
Our Linear Screed Drain is the ideal drainage solution for concrete or solid floors:-
Waterless and standard trap options available
BBA approved trap
Flow rates of up to 70 l/min
Height adjustable brackets
Bespoke bracket options
Grill lengths up to 2000mm
Minimum height with standard brackets – 55mm
Minimum height with extra shallow brackets – 38mm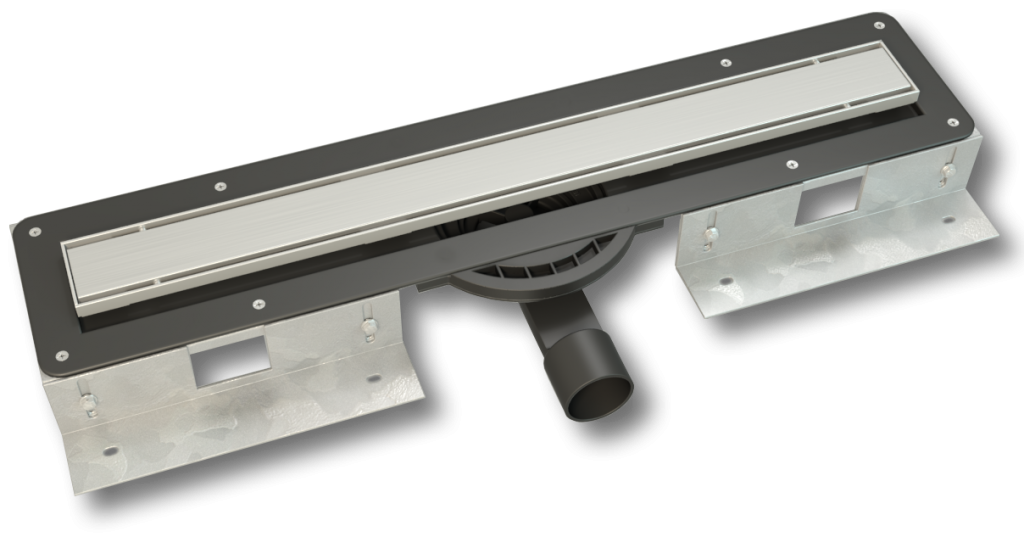 Shower Tray Solutions
Lo-Seal Waterless trap only 55mm
Flow rates of up to 27 l/min
Sealed trap prevents odours
Suits different tray thicknesses
BBA approval pending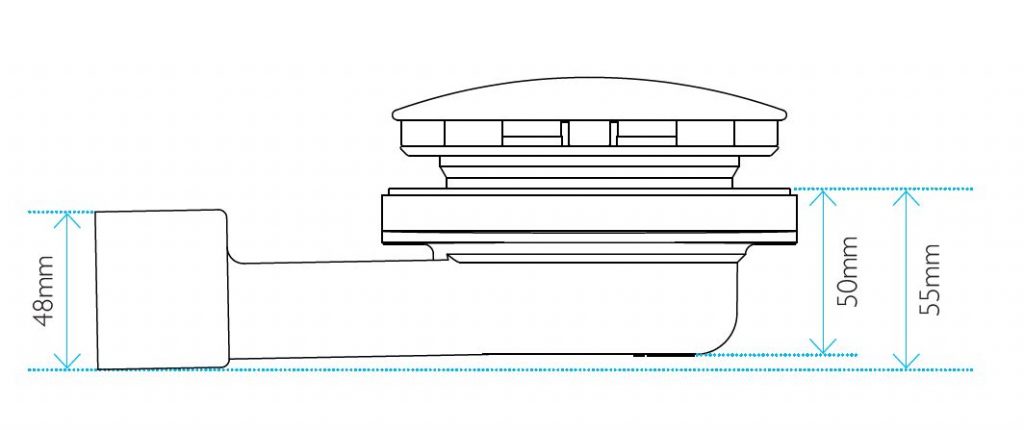 Waterproofing Solutions
Sheet waterproofing/de-coupling membranes for floors from only 1mm thick
Liquid wall membranes
Quick & easy to apply
Lifetime guarantee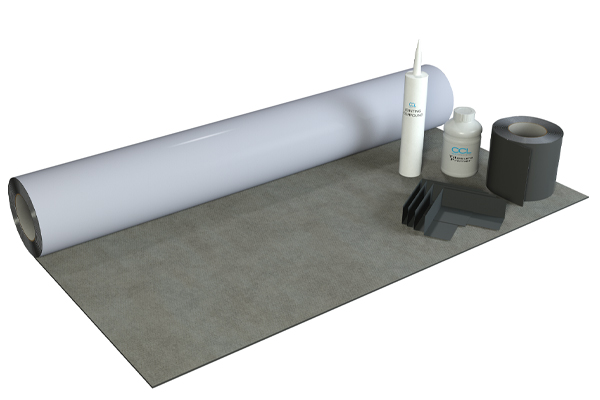 ---
Bespoke Wetroom Systems for Offsite Construction
Offsite Construction is fast becoming the option of choice for many large property developers, thanks to the time and labour savings that can be made. With traditionally constructed buildings subject to multi trades and the problematic scheduling required, moving the manufacture of different elements offsite is the ideal fast-track solution for manufacturing pods.
Pod technology allows a series of identical repeatable components to be mass produced offsite, before being transported to site for assembly, prior to installation by crane. Usually constructed of a steel frame with plywood or plasterboard walls, pods can be kitchens, bathrooms, washrooms and shower rooms. With the main contractor preparing the foundations and structural requirements of the project, the pod can be constructed simultaneously, reducing the need for multi trades onsite.