Birmingham is a central hub of the UK, where business and culture meet in one city. CCL Wetrooms supplies a wide variety of wetroom products and solutions to Birmingham architects, manufacturers and builders, and we are the supplier of choice with over 30 years' experience in our field.
CCL's Wetroom Services in Birmingham
We offer a range of services to our Birmingham clients including:
As each project we work on is completely unique, our consultation process will help to determine the most effective outcome for each solution. Our in-house manufacturing process also allows us to provide custom solutions, meaning we can fit exacting requirements, no matter the scope.
---
Who We Work With

---
Wetroom Supplies for Birmingham Installers
Our expertise that we've garnered in the over 30 years we've been working in wetrooms and waterproofing solutions means that our range of products is developed to be what we know works. As well as drains for all needs, we also offer a range of industry leading waterproofing solutions that come with a unique lifetime guarantee.
Wetroom Drains
Our drains are expertly manufactured in Hampshire to exacting standards.
Linear Screed Drain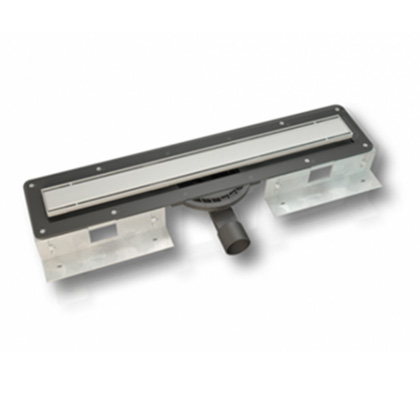 With the market-leading Lo-Seal Waterless Trap having a depth of only 55mm, our Linear Screed Drain is hugely popular for those working on high rise towers and traditional homes. Available with one, two or three traps and a stylish choice of grill finishes.
Linear Screed Line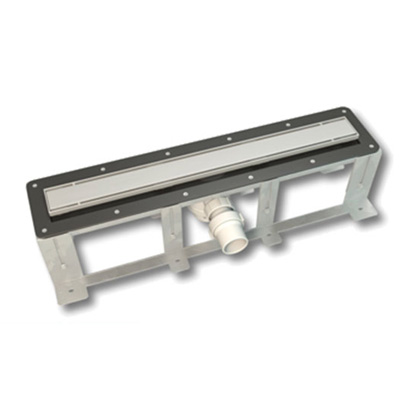 Incorporating an innovative 50mm waterseal TR50 trap, our Linear Screed Line drain is suited to most wetroom systems. Our Linear Screed Line is the most versatile drain we offer, and can be specified with the option of one, two or three traps, making it suitable for low to high flow requirements.
Solo4 Drain

The Solo4 drain is available with either a horizontal or vertical outlet, incorporating our innovative TR-50 trap which has a 50mm waterseal. Designed for use with small form and large form tiled floors, it is available with a wide choice of grill finishes.
View the Solo4 Drain
Wetroom Tanking Products
CCL's range of wetroom membranes and tanking products ensure that your wetroom maintains waterproofing for its lifetime, as well as allowing you to comply with all the latest tiling and waterproofing regulations.
Tilesure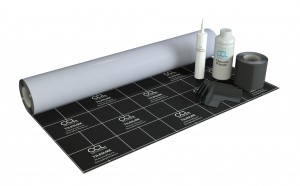 Tilesure is our heavy-duty self-adhesive waterproof and decoupling membrane, specifically designed for use on timber and solid floors.
Screedsure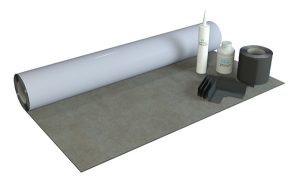 Designed to be used for tanking screeded and other solid floors, Screedsure is a copolymer, self-adhesive waterproofing membrane, and is ideal for fast-track construction.
Flexible Wall Membrane (FWM)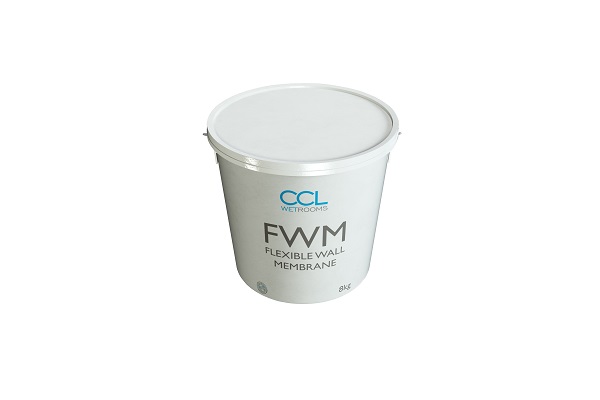 FWM is a ready-to-use, single-coat acrylic paste, designed for waterproofing walls, niches and details within a wetroom, prior to the application of tiling. Solvent free and odourless, it's ready to tile 24 hours after application.
---
Where We've Worked in Birmingham
Across Birmingham, we've worked in a variety of locations to create high-end, luxury wetrooms that are fully waterproofed.
We've delivered wetroom projects across the city, including:
Wolverhampton
Walsall
Dudley
Sutton Coldfield
Harborne
West Bromwich
The Jewellery Quarter
Marston Green
---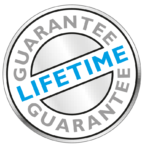 Why Choose CCL Wetrooms for your Birmingham Wetroom Project
As well as over 30 years' experience in waterproofing and wetrooms, we've worked on some incredible projects and have fantastic relationships with leading developers.
We're also all under one roof, from our design team to our designated R&D area, meaning each member of the team can work collaboratively to drive innovation in our wetroom manufacturing and supply process.
Want to learn more? Get in touch with us today by filling out the form, and a member of our team will be in contact.