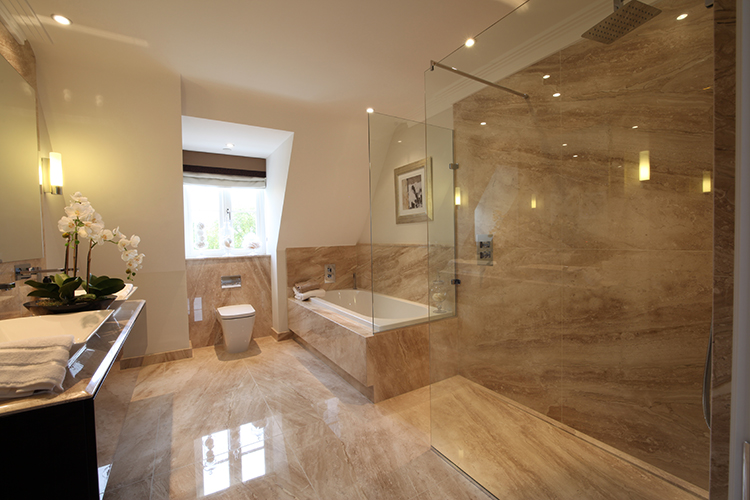 Waterproofing is the key to a successful watertight wetroom. Many people still assume that the grout used in a shower area is enough to stop water penetrating but this is simply not the case. In order for a wetroom to be completely watertight, a waterproof membrane should be installed prior to tiling. This involves waterproofing or "tanking" a wetroom using a waterproof membrane underneath the tiles right up to and including the drain, corner junctions, toilet flange and recessed areas. The waterproof membrane should be installed across the whole bathroom floor, followed by the application of a liquid membrane to the walls to ensure water cannot penetrate between any gaps.
 Did you know? 
Waterproofing is the biggest element of the fear factor that is sometimes associated with installing a wetroom
Correctly waterproofed wet rooms are watertight as the entire shower area is "tanked", unlike a shower tray, and therefore far less likely to ever leak
Sheet membranes (such as RIW Tilesafe and Screedsafe) are much quicker to use on the floor compared to liquid systems.
They are also easier to install than other systems
The use of a sheet membrane provides a far better guarantee than other systems. The membrane is guaranteed for the lifetime of the tiles.
Sheet membranes are ideal for fast track construction.
Everything required for waterproofing a wetroom is provided in one simple kit – the RIW Tilesafe kit.