CCL Wetrooms has been a leading supplier, designer and manufacturer in the luxury wetrooms space for over 30 years.
Having worked on projects across the UK from premium London apartment blocks to high-end countryside hotels and national gym chains, we have a wide range of experience in multiple areas, from installing full waterproofing solutions to manufacturing drainage systems to exacting requirements.
Get in touch to discover how we can transform your wetroom.
Our Specialist Wetroom Services in Southampton
For all our potential customers in Southampton, whether construction professionals, architects or private homeowners, we offer a wide range of services including:
While each project is tailored individually to the needs of each client, we have a wide breadth of services that we can offer, including the ability to FastTrack certain services to help construction professionals meet tight deadlines without compromising on quality.
---

---
Wetroom Systems and Products
CCL Wetrooms has a dedicated design team and manufacturing facility as well as an R&D facility to ensure that we not only produce high quality products every time, but we also continue to innovate.
Our range of products and systems enable wetroom installers and construction professionals to create wetrooms that are fully waterproofed and specified to exacting requirements with millimetre tolerances.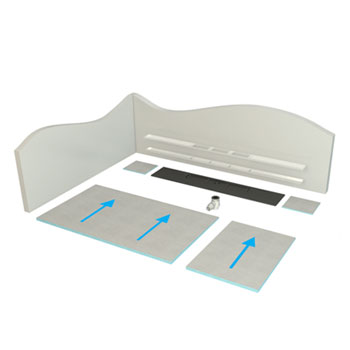 Wetroom Floor Formers
Our wetroom floor formers are pre-formed and precisely cut to suit a variety of different applications. They can also be supplied in standard sizes and easily cut onsite to fit specific areas.
Our three floor formers are:
Wet-Dec, which is a four-way fall product that comes in eight preformed sizes – perfect for mosaic tiles.
Linear Wet-Dec, suited to large form tiles, this former is designed with a two-way fall and allows for higher flow rates than other products.
Modular Wet-Floor is a totally unique concept in wetroom formers and is created using three components. It suits any room and can handle any floor layout.
---
Wetroom Drains
Here at CCL, our wetroom drains are industry-leading, and manufactured using the latest innovative systems and machines. We are also able to offer FastTrack bespoke manufacturing for some drains with a 2-3 working day turnaround, please contact us for more information.
Linear Screed Drain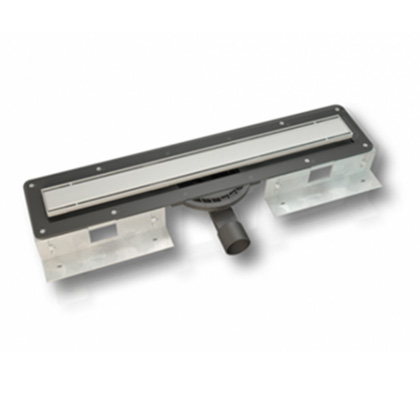 Our Linear Screed Drain has the market-leading Lo-Seal Waterless Trap with a depth of only 55mm. Available with one, two or three traps and a choice of grill finishes, it suits a wide variety of applications.
Linear Screed Line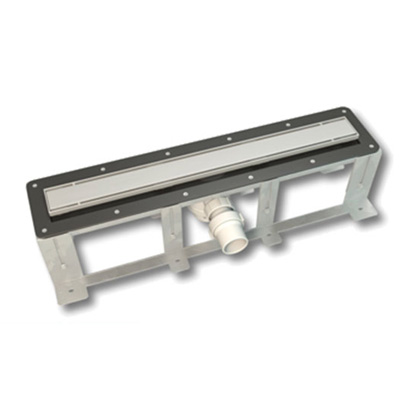 Our Linear Screed Line is the most versatile drain we offer, and can be specified with the option of one, two or three traps. Incorporating a 50mm waterseal TR50 trap, our Screed Line drain is suitable for almost any wetroom application.
Solo4 Drain

The Solo4 drain is available with either a horizontal or vertical outlet, suiting smaller wetroom areas. The Solo4 drain incorporates our TR-50 trap which has a 50mm waterseal. Designed for use with tiled floors including mosaic tiles, it is available with a choice of stylish grill finishes.
View the Solo4 Drain
---
Wetroom Membranes
At CCL, we are able to provide a range of wetroom tanking systems that come with a lifetime guarantee, something no other competitor can offer. We have over 30 years' experience in the waterproofing industry and continue to innovate.
Tilesure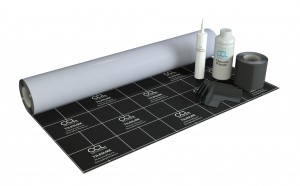 Tilesure is our heavy-duty self-adhesive waterproof and decoupling membrane, specifically designed for use on timber and solid floors.
Screedsure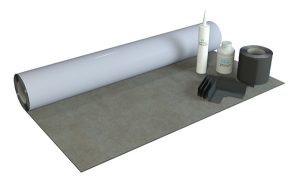 Designed to be used for tanking screeded and other solid floors, Screedsure is a copolymer, self-adhesive waterproofing membrane, and is ideal for fast-track construction.
Flexible Wall Membrane (FWM)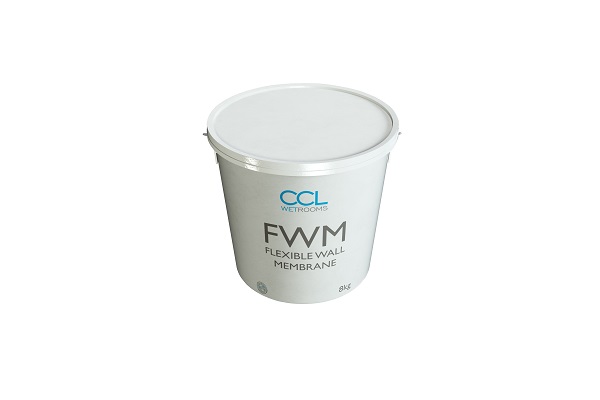 FWM is a ready-to-use, single-coat acrylic paste, designed for waterproofing walls, niches and details within a wetroom, prior to the application of tiling. Solvent free and odourless, it's ready to tile 24 hours after application.
---
Our Southampton Wetroom Projects
One of the most populous cities in Hampshire, Southampton is home to some of the UK's leading companies as well as one of the largest cruise ship docking points in the UK.
With our head offices based in Hook, Odiham, we're only a short drive away, enabling project discussions and site visits to happen smoothly and efficiently.
Our solutions have been featured across Southampton, including:
Midanbury
Maybush
Woolston
Swaythling
Shirley
Ocean Village
Featured Case Study: Pure Gym Southampton's Multiple Wetroom Drainage
Before PureGym Southampton launched, we were approached by the site's project manager to supply waterproofing solutions and drainage systems capable of coping with flow rates of up to 24 litres per minute.
We supplied Tilesure and Flexible Wall Membrane, which when paired with our Modular Wet Floor System enabled full waterproofing.
Paired with 800mm Linear Drains, the solution was perfect and has been rolled out across other PureGyms nationally.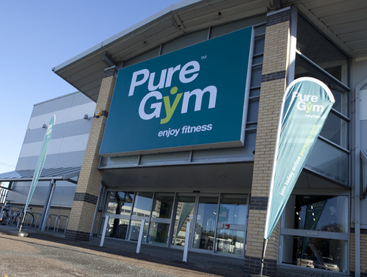 ---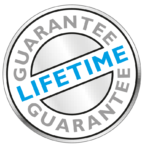 Why Choose CCL
Wetrooms
for your S
outhampton
Wetroom
Project
?
When you work with CCL Wetrooms, you benefit from a team of specialists with expertise in manufacturing and R&D all under one roof. With such a breadth of knowledge and experience, no project is too big or too small for us.  
Each piece of work we undertake receives the same level of care and attention and is completely unique. We're able to work with a multitude of people, from new build housing developers to hotel architects.  
Want to learn more? Get in touch with us today and one of our expert team will get back to you shortly.