Over the last few months, we've welcomed a number of new faces to the team at the CCL Group of Companies.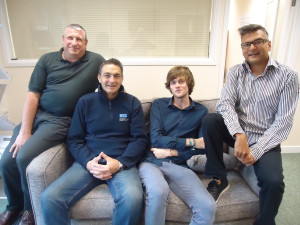 Jim Newitt has joined the wetrooms business as Sales Manager and brings with him over 25 years experience within the bathroom industry. He will provide ongoing product training to our partners at CP Hart and Novellini and well as working closely with our house developer partners on wetroom projects.
Jim Langdon has taken up the post of Contracts Manager at Cast Contracting Ltd. He will be working closely with Martin Noakes and the rest of the Cast Contracting team to ensure the smooth running of the structural waterproofing projects.
Dave Carton joins the CCL group as Warehouse Manager with responsibility for group logistics and warehousing, along with overseeing our planned expansion into new premises.
Callum Struthers joins the Marketing Department after graduating from Coventry University, bringing with him a wealth of enthusiasm and knowledge. One of his first tasks will be developing our social media profile which you will see more of later!
Don't forget if you would like to get in touch with any of our team, they can be contacted on the following numbers:-  .
Jim Newitt – Sales Manager – 07584 304785
Jim Langdon – Contracts Manager – 07500 056411
Callum Struthers – Telemarketing Co-ordinator – 0844 327 6002
Dave Carton – Warehouse Manager – 07979 128782