Wetroom Solutions that come with a Lifetime Guarantee
CCL Wetrooms are the UK's leading wet room specialist. We have extensive experience in manufacturing and supplying wet room solutions, offering an unrivalled range of innovative products that are designed to create stylish contemporary wet rooms, backed up by our unique lifetime guarantee.
As a manufacturer of wet room systems and waterproofing membranes, we are passionate about providing wet room solutions to Architects, Interior Designers and the Building Trade, that overcome the challenges presented by today's modern floor structures.
We have nearly 30 years' experience as wet room suppliers in the UK; designing, manufacturing and installing superior wet room drainage systems for both commercial and residential projects.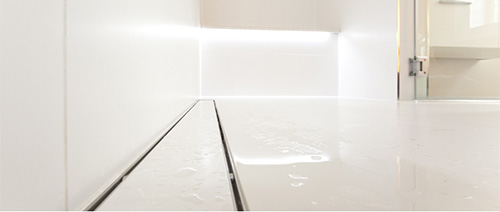 Our Unique Wet Room Solutions
At CCL Wetrooms we understand that creating the perfect wet room is not just about designing the right product or offering the best service. We offer our customers a complete wet room solution which includes design, specification and the option of a fully guaranteed installation, plus full technical support whenever it's required. As a dedicated wet room manufacturer and supplier, we ensure the most appropriate drainage and waterproofing products are specified for your wet room project.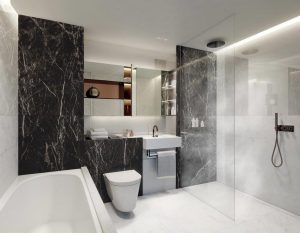 Comprehensive Design Services for Architects and House builders
As part of our commitment to our customers, CCL Wetrooms offers a comprehensive professional wet room design and specification service for Architects, Designers and the Building trade:
Project design, advice and guidance.
Technical CAD drawings and specification.
On-site training and support.
Bespoke wet room design and manufacture service.
Wet room Design & Specification CPD's for Architects.
We are a leading provider of wet room drainage and waterproofing solutions and our prestigious list of clients include leading house developers, luxury hotels and independent house builders. They have been installing our market leading wetroom products into their residential developments across London and the UK for many years.