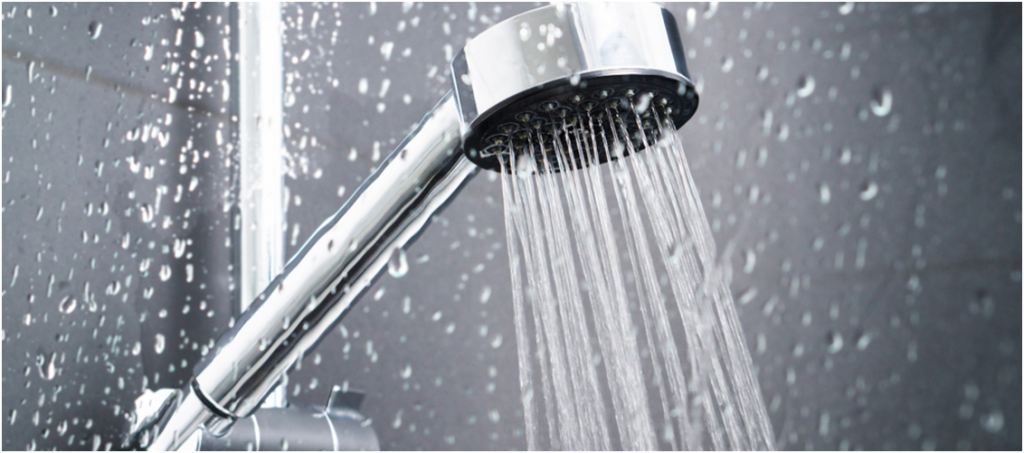 Technology is forever evolving – in our phones, our computers, our cars… so it only makes sense that our showers should be smarter than ever. Wireless, digital showers exist, and we outline the benefits below, from determining precise temperatures through to sleek LCD displays.
What is a digital shower?
Digital showers work in a similar way to mixer showers (where cold and hot water is mixed together for the perfect temperature). However, digital showers offer one major advantage. Using a digital thermostat, they offer precise temperature control, which means optimal temperature can be reached to within a single degree. The water temperature is then consistently monitored to assure it maintains its set level of warmth or cold.
Where can they be used?
Digital showers can be used with any heating system, whether you have a boiler of an immersion heater in your home. They can be installed in your loft or a wall cavity depending on space available, and depending on your requirements, shower heads can come through the wall or ceiling.
What are the benefits of digital showers vs traditional showers?
Consistent temperatures
Easy installation
Available wired or wireless
Aesthetically pleasing
Integration with modern or traditional styling
Different showerhead options
Safety features
They work with different water systems
Apps and voice control integration
Consistent temperatures
In addition to the preciseness of temperature, a major benefit of a digital shower is that the temperature will remain stable even when someone else is using the water elsewhere in your home. No nasty surprises when someone flushes the loo and no more waiting around for the water to heat up when you turn the shower on!

Easy installation
The good news is, digital showers are easy to install. They are suitable for any type of domestic plumbing system and are quick to fit. They often have push-fit isolations valves, standard electrical plug fittings and-easy to-set-up cable connections. Plus, the wall tiles are often not needed to be removed when installing the digital shower.
Wired or wireless
Digital showers are available wired or wireless and often offer settings such as eco and warm up modes. Wired digital showers will often incorporate a data cable connecting the controller to the valve, whereas a wireless digital shower will use a wireless connection instead.
Aesthetically pleasing
The processor for digital showers is often situated away from the actual shower, which means a more aesthetically pleasing finish in your wet room or bathroom, and minimal tech in the shower.
The digital dial fits in well in the modern home amongst the increasing number of smart technologies, from home hubs to smart lighting and heating controls. However, if you have a more traditional wet room or bathroom, many digital shower manufactures offer traditional trim kits to seamlessly integrate your shower, no matter your style preference.
Different showerhead options
Digital showers are available with a choice of outlets, including a combination of hand showers and main showers. You can also choose from sleek shower head styles, including large rainshower showerheads for a luxury experience. Many digital showers also offer different spray experiences.

Safety for the family
Some digital showers include automatic shut off functions if the hot or cold-water supply fails, meaning your family is always protected against sudden scalding or freezing water surges.
They can work with different water systems
Digital showers can work with high pressure, combi and gravity water systems, so most bathrooms and wet rooms are suitable for digital showers.
Some are app and voice control compatible
Some 'smart' digital showers also come with their own handy app, allowing you to control when your shower is switched on and off, how long you would like your shower to last and the temperature you wish to set.
Bonus benefits
Depending on the make of digital shower you opt for, some will offer up additional benefits. One of these being that a digital display will allow you to keep an eye on how long your shower is taking (good for those early mornings when you're running late!)
Most digital showers include remote controls, so no arms have to get wet when turning on the shower. You can also often save your settings, meaning your perfect shower is ready and waiting every time you step in.
Digital showers and wet rooms
Digital showers can fit effortlessly into any style of wet room, whether you're seeking modern or traditional styling. From the seamless integration of digital temperature control to the seamless level-entry flooring and drainage of the wet room, a digital shower is the ideal addition to your contemporary wet room.