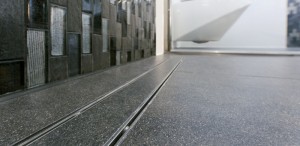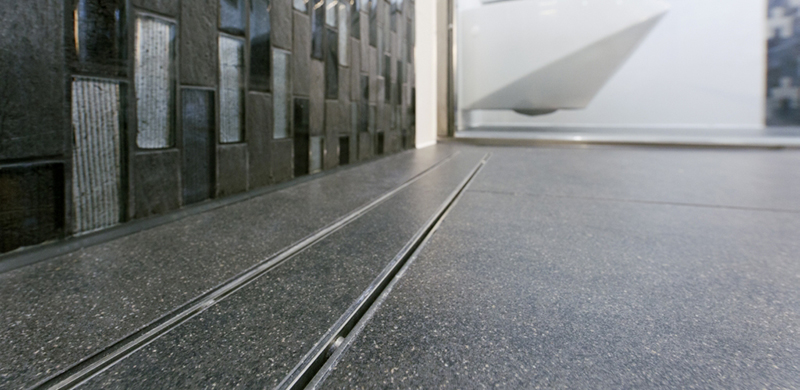 For individuals who have restricted mobility, an easy access wet room can be a great solution to their bathing needs. These bathroom designs offer similar style and functionality as traditional bathrooms, but they go one step further towards ensuring 100% ease of use for people of all ages and those who are less mobile.
Read on to find out more about the benefits of wet rooms for the mobility conscious and how they can dramatically improve the showering experience.
Why Choose A Wet Room?
Wet rooms are becoming an increasingly popular feature in people's homes across the UK, thanks to the contemporary, streamlined environment that they create. For those with limited mobility, wet rooms provide a practical showering environment which can greatly improve their independence in the home.
Ease of Access
Thanks to their wide, open plan design and level flooring, wet rooms are more accessible than traditional bathrooms. Unlike a shower tray that needs to be stepped into, a level access wet room or walk in shower provides a safe family friendly showering space with no trip hazards.
As a wet room isn't constrained to the size of a standard shower tray, it allows for a much larger showering area than a traditional shower which is ideal for those who are less mobile. Whilst a traditional bathroom may contain a built-in shower cubicle or bath, a contemporary wet room is fully waterproofed, which allows the room to act as an enclosure. The majority of wet rooms also feature a glass screen which separates the shower area from the rest of the room.
Can be Installed Anywhere
Not only are wet rooms a great way of utilising space, they're also no longer restricted to the ground floor of a house. Today, wet rooms can be installed anywhere within the home and the floor formers and drainage systems can be tailored to the type of floor they are constructed on.
Appropriate drainage systems for timber and concrete floors can be specified, including the type of floor or wall grills required to achieve the desired finish. Flush to the floor tiles, the grills ensure safe accessibility for all. For individuals with restricted mobility, a downstairs wet room may be the most suitable option.
Low Maintenance
Wet rooms are highly recommended for their low maintenance requirements. They are easy to clean and require no more upkeep than a traditional shower room or bathroom.
Longevity
A wet room that has been installed and waterproofed correctly, will last for the lifetime of the wet room, or until the wet room tiles are replaced.
Unique design features
Wet rooms can be designed to meet the individual requirements of each homeowner, and there are additional components that can be installed to aid their use. 
Additional Wet Room Design Features
Another great advantage of wet rooms for the mobility conscious is the addition of specially designed features that can help to optimise ease of use and safety while bathing. Due to the increased space provided by a wet room, these additional features will not restrict movement or take up too much space.
Common features installed in wet rooms for those with restricted mobility include:
Grab bars
Half-height doors
Glass screens designed with easy to clean panels and protective coating
Pull down shower heads
Shower seats
Wet Rooms for Lifetime Homes
The concept of a Lifetime Home is an increasingly significant one, and wet rooms are perfectly designed to fulfil the core functions of this type of build. A Lifetime Home is designed to ensure optimum flexibility and adaptabilityfor large sections of the population. It encompasses 16 design features that ensure comfort and convenience in the home, and supports the changing needs of individuals and families at different stages of life.
In terms of bathrooms, this means 'providing an accessible bathroom that has ease of access to its facilities from the outset for simple adaptation to provide different needs in the future'. Wet rooms effectively meet this criteria, as they are flexible and adaptable, and encourage a safer living environment for individuals of all needs and abilities.
At CCL Wetrooms we specialise in offering an unrivalled range of innovative products designed to create stylish contemporary wet rooms. To find out more, please see our Services page.