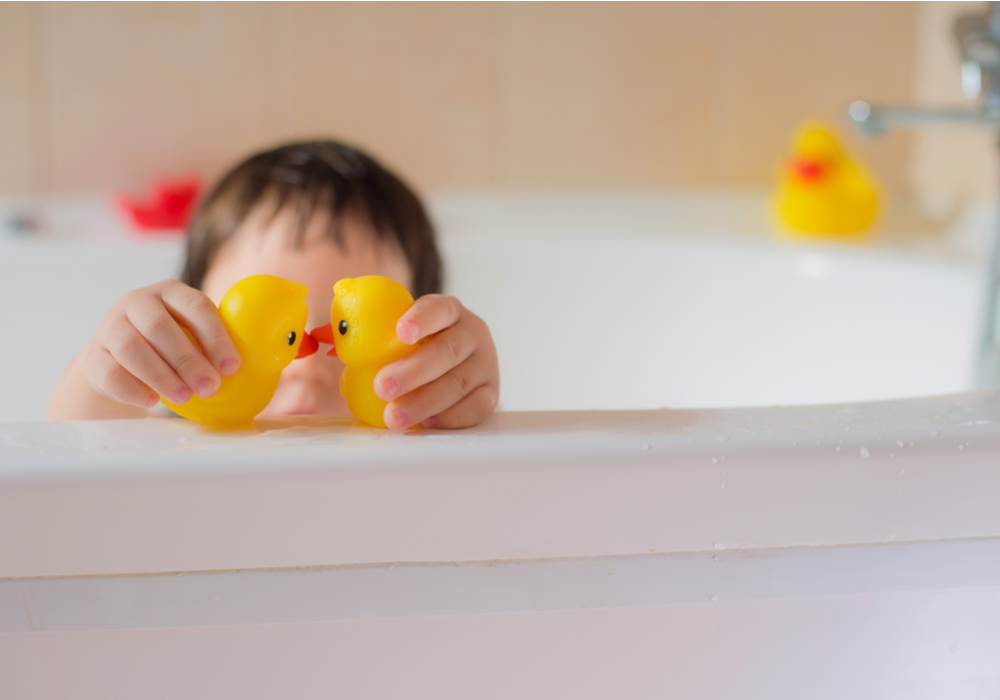 If you'll soon be becoming a parent, or you're considering installing a new wet room in a family home, you might be contemplating how to make sure it's safe for little ones. Safety is a priority for all family homes, and while it's common to think about aspects like keeping doors and drawers locked, and covering electric sockets, you might not have given much thought to the bathroom. Read on for some ideas on how to create a child-friendly bathroom or wet room.
Family Friendly Bathroom Design Ideas
Those lucky enough to be investing in a new bathroom or wet room need to consider a design that suits all needs. For this reason, it might be worth opting for a wet room. The truth is that wet rooms are known for being an appropriate option for families that have a wide range of needs. This could be anything from young children to residents with mobility issues. It's for this reason that many councils and housing associations are opting for wetrooms in lifetime homes.
What makes a wet room more child-friendly?
There are a few reasons why a wet room could be the more child-friendly bathroom option:
Easy access for bathing – having an open shower wet room means that parents can easily access water and toiletries when it comes to bath time. This could be especially helpful after family trips out to the beach, when little ones are covered in sand, or if they've been caught in the rain and need to warm up quick.
Easy to clean – wet rooms are generally easier to clean than bathrooms, because of how open they are. A mop or squeegee can quickly be run around the whole room after use, saving plenty of time when it comes to after bath clean up.
No problem with splashing! – A common complaint when it comes to kids and bath time is all the splashing. But, with a wet room, little ones can go wild and splash around, because the whole room is entirely waterproof. As well as this, the drainage in a wet room will draw water from any point.
Child-friendly wet room design considerations
Design aspects to consider, whether you opt for a bathroom or wet room, include:
Basin height – will your little ones use a step, or should you choose a lower sink?
Access to bath or shower – as above, think about how easy it is for children to get in and out of the bath or shower.
Non-slip flooring – for the safety of everyone, make sure you choose a non-slip design regardless of what kind of flooring you choose.
Ensuring You Have a Child-Friendly Bathroom or Wet Room
As well as the overall layout and suites you choose for your bathroom or wet room, there are some more general things to keep in mind to make sure you have a child friendly bathroom.
Keep razors, cleaning products, and medication out of reach
Keep the toilet seat down and consider installing a safety locking mechanism
Buffer hard edges such as glass shower screens or shower trays
Empty the bath fully before leaving a child alone in a bathroom
If relevant, choose a folding shower screen for easy access for children
Install shelving/storage high up and out of reach of children
If you don't have non-slip flooring, include a non-slip mat at least
Child-Friendly Bathroom and Wet Room Ideas
Creating a child friendly bathroom or wet room might not only be about practicalities. You might also want to think about accessories and décor that will appeal to the little ones! Having said this, unless you're lucky enough to have a bathroom or wet room for the adults and a separate one for your children, you'll want to strike the right balance.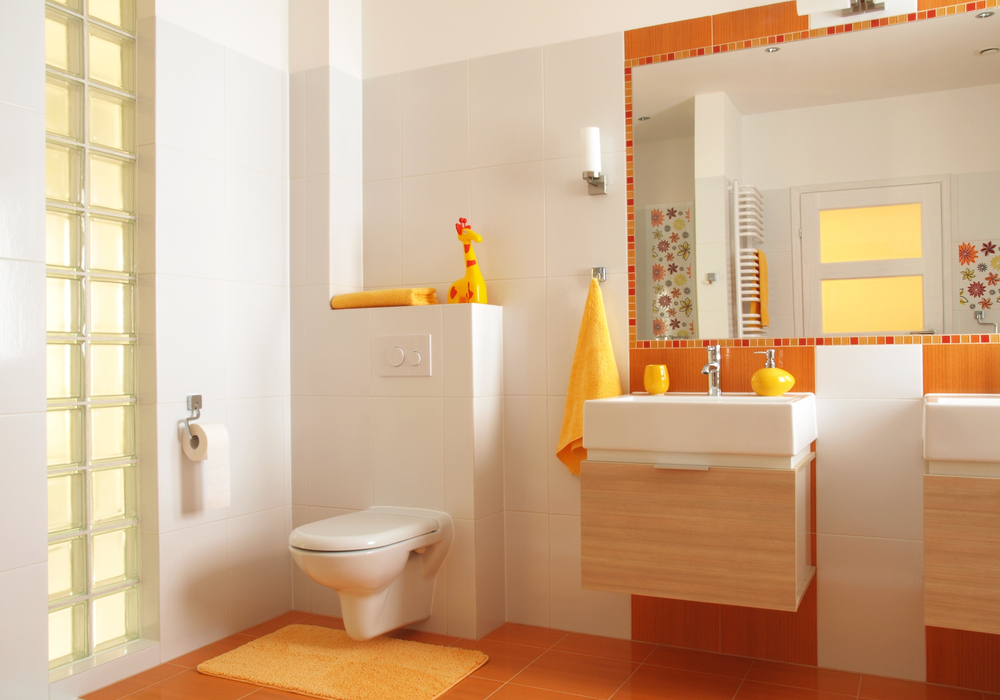 Décor
Consider choosing bright colours and feature pieces (stickers, mirrors, patterns) that are stylish yet child friendly. This could be anything from a bright and sunny beach theme, to 'under the sea'.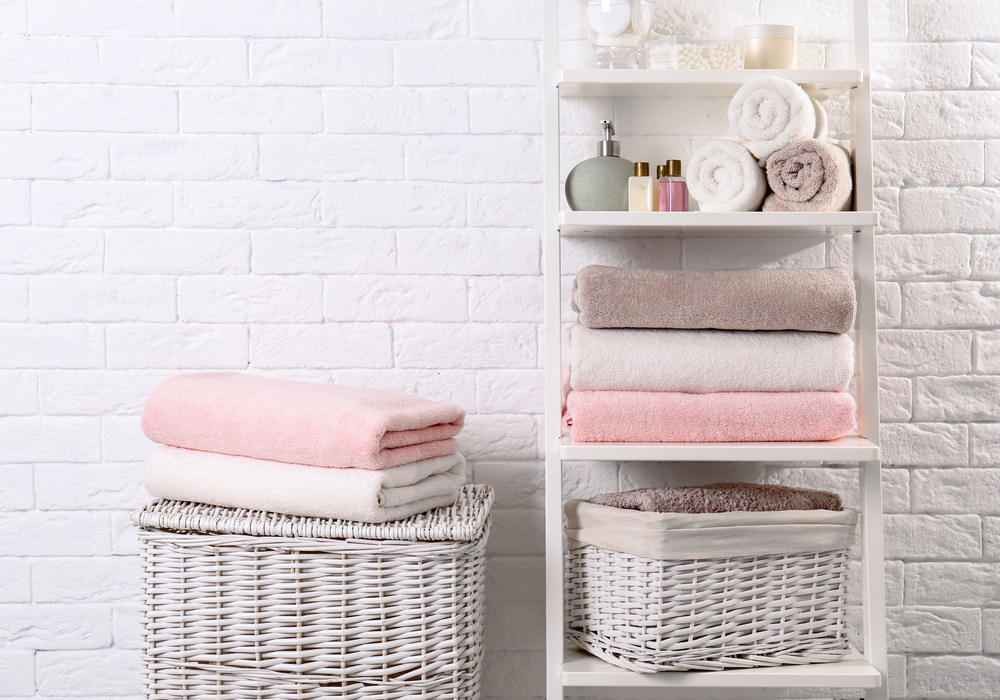 Accessories
Chances are your little ones want some toys and games to help make bath time that bit more fun. If this is the case, to make sure the wet room or bathroom stays tidy, think about storage options. This could mean incorporating a sink unit into the design, in which everything can be tidied away, or installing some high-level shelves.
Ensuring your home is entirely child-safe and child-friendly is likely to be an ongoing effort. What's safe for your little ones when they just begin walking is quite different to what's safe when they reach the age of seven, for instance. Having said this, wet rooms are known to be one element of a home that is suitable for all ages and all different mobilities. They're widely accessible, easy to clean, and they save space. As well as this, wet rooms are known to add value to a house. Learn more about the benefits of a wet room, before making the final decision regarding the installation of a bathroom or wet room in your family home.