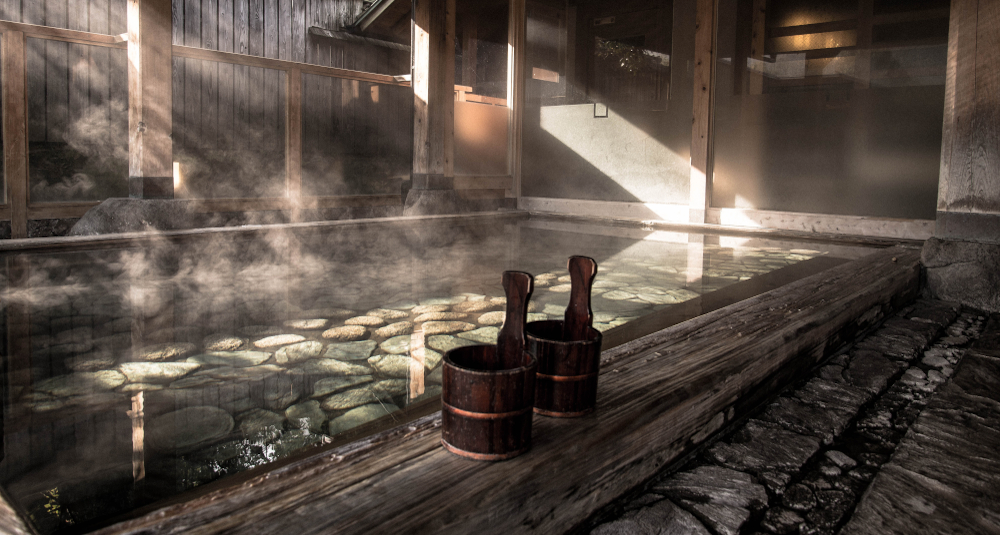 In Japan, bathing is a time to be treasured, and therefore a lot of thought goes into the design of a Japanese bathroom. Why not take inspiration from our Japanese wet room ideas.
Japanese Wet Room Ideas
Bathing is an important part of Japanese culture. The region is considerably volcanic, which means there are a number of natural springs up and down the country. Throughout history, these natural springs became onsens; public baths where people would cleanse and relax. The first mention of an onsen dates back to the 6th century, and still today there are well over 25,000 of them in Japan.
The tradition of ceremonious bathing has fed down through the generations, and Japanese homes in the 21st century have specific features that allow residents to bathe in a relaxed and thorough way. Read on for some Japanese wet room ideas that you might like to adopt in your own bathroom.
Traditional Japanese Bathrooms
Most Japanese homes have bathrooms comprised of multiple rooms. In a traditional onsen, visitors are asked to shower before stepping into the water. The purpose of this is as a sort of pre-clean, so that you can relax for a long time in the bath, in clean water. To echo this, in Japanese homes there is an 'entrance room' with just a sink, in which residents undress. The next room has a shower which is used before stepping into the big bath. There is often a third room for the toilet.
Traditionally, the bath is only used for relaxing rather than washing. Washing with soap will either take place in the pre-cleanse shower, or a washbowl will be used outside of the bath. This style of bathing is particularly suitable for wet rooms. In a wet room, regardless of how many appliances and sanitary fittings it contains, the whole area is fully waterproofed enabling water to spread safely.
View this post on Instagram
Japanese Bathroom Design for Spas
The Japanese style of bathing has gained popularity across the world – particularly in spas. This is because in Japan, the purpose of bathing is not only to cleanse but also to relax. Most Japanese people choose to take their baths at the end of the day before bed, so as to 'wash away the day' and prepare for sleep. In a spa environment, this perfectly complements the setting, as a Japanese style bath can help guests to relax before a treatment or whilst they spend time using other spa facilities.
Creating a Japanese wet room in a spa or even a home setting can be accomplished by keeping peace, harmony and simplicity at the heart of your design. Wet rooms are known for their practicality and luxurious style, which can easily incorporate Japanese designs. Japanese style bathrooms in the UK are becoming more prominent thanks to the popularity of wet rooms. Take a look at some of our recent work, which is reminiscent of a Japanese style bathroom.
Creating a Japanese Wet Room
To achieve an authentic-looking Japanese wet room, consider these design aspects:
Use one style of tile on the walls and floor to create a consistent, sleek look
Incorporate soft lighting to create a calm ambience
Place a few simple, decorative items on surfaces such as humidity-loving plants
Create a relaxing aroma with candles, reed diffusers, and toiletries
Colour schemes should be monochrome and preferably natural-looking such as stone-effect, or wood
View this post on Instagram
Whether you want to create a wet room similar to a Japanese style bathroom, or have other ideas for creating a bespoke wet room in a private or public-facing setting, the skilled team at CCL can help. Browse our wet room gallery for more inspiration, or contact us to find out how your design ideas could be brought to life.
View this post on Instagram