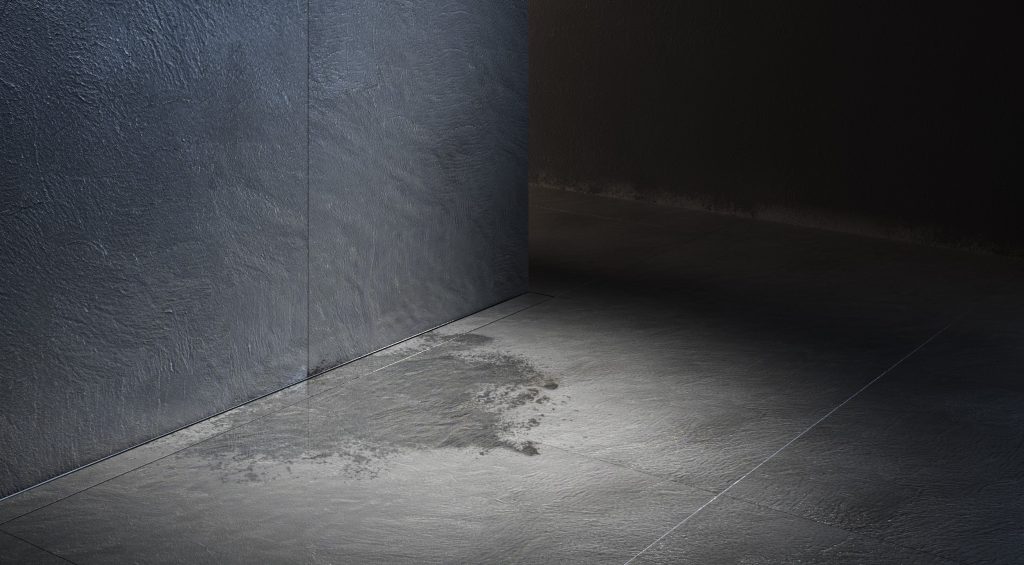 We have just launched the latest development in Wetroom drainage –  the new Frameless Grill from CCL Wetrooms –  incorporating the minimalistic beauty of a Stone-Infill Grill, but without the border of a metal frame. 
The new Frameless Grill, which only has a 5mm shadow gap visible around the perimeter of the drain and no visible frame, has been designed to complement all bathroom brassware finishes and sanitary ware designs, including the latest in luxury boutique trends such as brushed nickel & brass, copper and rose gold.
Delivering a fabulous finishing touch to any wetroom, the frameless grill is the latest development to the Stone-Infill Grill, the drainage grill that creates the look of a stunning continuous tiled floor. The new Frameless Grill surround creates the illusion of a floating tile, perfect for designers who are looking to complement their contemporary brassware or are simply looking for a sophisticated finish to their wetroom.
The Frameless Grill from CCL Wetrooms is manufactured in marine grade stainless steel and is suitable for use with porcelain and natural stone tiles which are simply inserted into the frame. It can be used with most drainage systems in the CCL Wetrooms range including the Linear Screed Drain, Linear Wet-Dec and Modular Wet-Floor System.  The grill is available in 15 standard stock lengths from 600mm – 2000mm*, as well as with the new **Fast Track Drain Service. It is easy to maintain, thanks to the lifting tool supplied. The Frameless Grill also comes with the CCL Wetrooms Lifetime Guarantee.
Features & Benefits
Sleek new grill gives clean, minimal look without the border of a metal frame
Will match with the finish of new brassware and sanitary ware trends – copper, rose gold, brushed nickel etc
Complements luxury bathroom ranges – the new frameless grill will match all finishes.
Only available with Stone-Infill Grills
*For grill lengths exceeding 1500mm, the insert will be supplied in two equal sections.
** The Fast Track Bespoke Grill Service enables any length of drain from 600mm – 2000mm to be manufactured and delivered to site within 3-4 working days. It applies to all solid and Stone-Infill Drains.