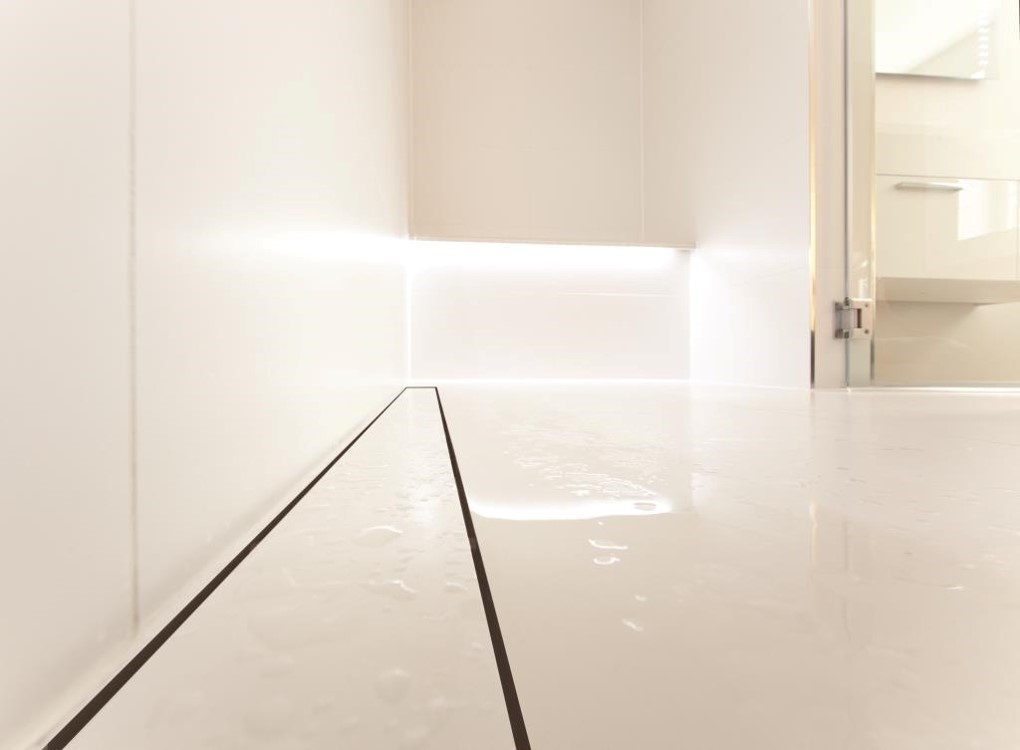 To build a wetroom that will stand the test of time, and reliably perform up to standard throughout its life, takes not only skill but also quality products.  
At CCL Wetrooms, we supply only the very best components to make up the best wetroom systems, as well as all the help and advice you could need when building one. Read on to learn more about our offering, and to learn exactly what's needed for a wetroom system. 
What is a Wetroom System?
A wetroom system comprises all the components that make up a fully functioning wetroom. In addition to the plumbing parts, such as the shower unit, hose, and head, taps, and drainage, a wetroom system includes waterproofing and appropriate flooring. 
A complete, effective wetroom system is important because, without this, problems are likely to arise. Only in conjunction will all the components of a wetroom system work well. It's no use having the best waterproofing products if the drain does not support the flow of water – there will still be flooding and damp problems. 
What is Needed for a Wetroom?
Just about any building can have a wetroom installed, however, there are certain features that will make it easier for the installer to get started.  
Flooring
The flooring type must be considered early on in the project because there are different needs depending on if you're installing a wetroom on a timber or a solid floor. These are specifically to do with drain types. See CCL's wetroom drains for timber floors and our drains for solid floors. 
It's also important to consider the look that a customer is trying to achieve in their wetroom because there are certain flooring types that are not suitable. We would usually recommend tiled floors, with underfloor heating if it's possible, to help with keeping a wetroom dry and free of excess condensation. See our guide to the best tiles for bathroom floors for further information. 
Drainage
It's absolutely vital to have adequate drainage in place in a wetroom because the very nature of these rooms means that water will spread across the floor. Problems usually start to arise when homeowners try installing wetrooms without professional help or advice, and they don't put the right drainage in. 
At CCL, we offer a range of drainage solutions to make sure that water does not pool in one area. Where in a normal shower, the drain would be positioned directly below the showerhead, many wetroom drains sit parallel to the wall opposite the shower entrance. This means that water is guided to an area where users are less likely to stand. 
When building the best wetroom kit for your needs, consideration should be given to which drain makes the most sense. As well as floor type (solid or timber), it's also important to think about the water flow rate. The showerhead and valve will affect the flow rate, so you'll need to install a drain and trap that can withstand these rates. You'll also need to choose between a linear or square grill, where the grill will be positioned, and the tiles that will be used. Learn more about wetroom drains. 
Waterproofing
Ensuring that a wetroom has reliable waterproofing in place is another factor involved in delivering a wetroom that lasts. Wetrooms that don't will quickly start to suffer from damage, mould, and possibly even disintegration of materials – including walls and flooring. Read more on how to achieve a leak-free wetroom. 
To guarantee your wetroom is completely waterproof – and will continue to be so – consider using CCL's quality waterproofing materials: 
Tilesure

 – 

this is a self-adhesive, durable waterproofing and decoupling membrane. It's suitable for use on timber or solid floors.

 

Screedsure

 – 

this is a self-adhesive, copolymer waterproofing membrane. It's been designed for tanking screeded and other solid concrete floors.

 
Flexible Wall Membrane

 – 

this is a ready-to-use membrane that bonds to adhesives, used for fixing natural stone and ceramic tiles. It's pale blue in colour and solvent-free.

 
What is the Best Wetroom System?
To create the best wetroom system, the installer(s) must consider all three of the above aspects: flooring, drainage, and waterproofing. In addition to fitting the best components, there are also other features to think about adding so that the wetroom is fully optimised for regular use. 
Underfloor heating
Not only does underfloor heating add a little luxury in the form of toasty warm feet after a shower, it's also greatly beneficial in drying out a wetroom after use. While a wetroom should be designed to withstand water across the floor, it should ideally be dried out quite quickly after use to avoid mould developing. Heating below the floor is one efficient way of achieving this. Learn more about the benefits of underfloor heating in a wetroom. 
Tile Backer Board
Our Xtrabacker board is essentially a construction board onto which tiles, and natural stone can be fixed. It's high-density and moisture resistant and is ideal for building a stable surface on walls, and on solid concrete or block and beam floors.  
Wetroom Floor Formers
Ideal for use on timber floors, floor formers (also known as wetroom trays) are like floorboard replacements. They are specifically designed for wetrooms. After installation, the surface is ready for tanking, flooring, and use as a wetroom. Discover CCL's Wetroom Floor Formers. 
When determining what is the best wetroom system, the plumber really needs to consider what they are working with and what they want to achieve. The most important factors are that it's waterproof, fully-functioning, and built to last. For more advice about which components to use in any given wetroom, get in contact with the CCL team.