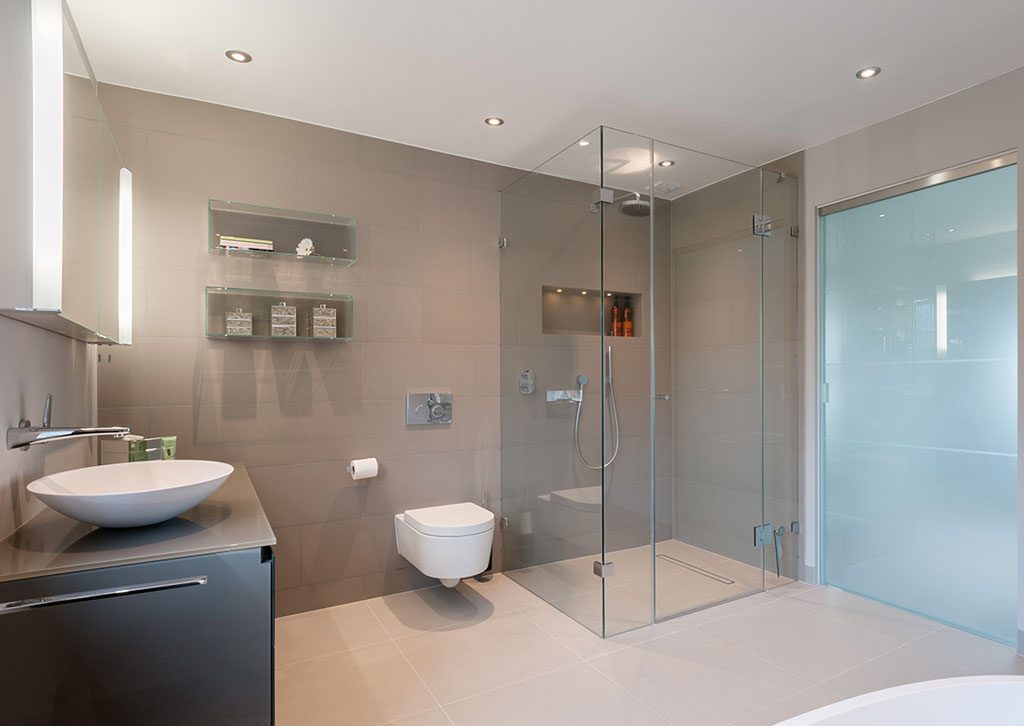 Once you've decided to invest in the installation of a wetroom or a new bathroom, whether in a commercial or a domestic setting, it's advisable to think of how it can be futureproofed.
That is, how to build a facility that will stand the test of time and will be suitable for needs that may change as the years go by. We take a closer look at creating wetrooms of the future, and how technology in wetrooms can be hugely beneficial.
Building a Futureproof Wetroom
There are two main things to think about when attempting to build a futureproof wetroom. These are to consider if it will continue to meet the needs of its users as they change, and if it's been made using parts that will last.
Varying Needs & Lifetime Homes
Regardless of the premises in which a new bathroom or wetroom is being installed, it's important to acknowledge that the needs of those who will use it are likely to change. In a house, this could refer to changes in age and mobility, or in a commercial setting, this refers to the fact that people of all ages and needs may use the facility. Consider the following, and what aspects of a wetroom may be necessary to accommodate their needs:
Children/babies/ young families
People with disabilities affecting mobility
Pregnant women
Older people with impaired mobility
People with injuries resulting in temporary mobility issue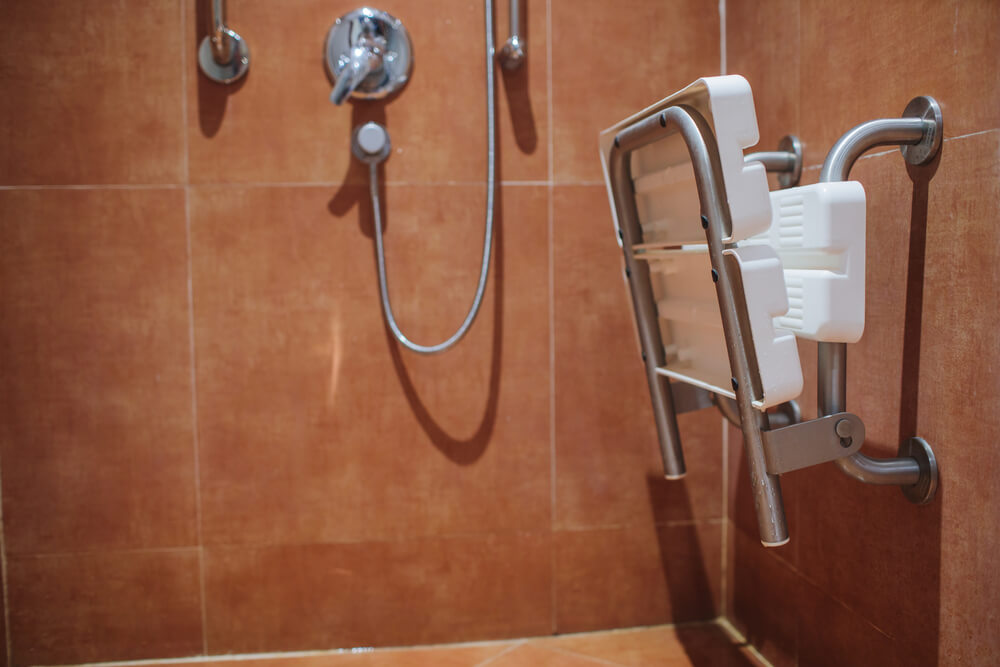 The best way to make sure that such different needs are met is to install a wetroom. Wetrooms are usually easier to use, generally providing more space for movement than bathrooms do. The other benefit of a wetroom is that the shower area is usually on the same level as the floor, meaning there is no step up.
This is the reason why wetrooms started commonly being installed in 'Lifetime Homes'. The 'Lifetime Homes Standard' was introduced in the 1990s, and it outlines a number of design features that homes should have, in order to be suitable for its residents throughout all stages of life. Learn more about Lifetime Homes wetroom compliance. In 2020, Part M of the Building Regulations were introduced in the UK. These go even further in ensuring homes are accessible to all.
Using Components to Last
In addition to ensuring the bathroom or wetroom design is fit for different needs, the installer must also use parts that will last. This means making sure that: the right drainage has been used, it has been properly waterproofed, and that the flooring is suitable for the project in question.
In a wetroom, wrong flooring, drainage, or waterproofing will undoubtedly lead to a variety of unwanted problems. This could be as minor as the accumulation of condensation, to as drastic as waterlogged flooring leading to a leak. Read our guide to the best wetroom systems, to ensure your wetroom works reliably for many years.
Technology in Wetrooms: The Advantages
When considering the role of innovation and technology in wetroom design, you can go from fun and whacky additions that may serve a fun talking point, to helpful components that will help your bathroom or wetroom last longer – and possibly even save you money. Read on for a glimpse into some of the most popular technology in wetrooms.
Heating
Among the most popular options for modern heating in bathrooms and wetrooms are underfloor heating and infrared heaters.
Underfloor Heating – this is well-loved for its ability to evenly heat a room, and for ensuring feet stay warm after a shower or bath. It's especially suited to wetrooms, because it helps dry the floor after the shower has been used.
Infrared Heaters – infrared is an effective method of heating because they directly warm the room, keeping all walls, floors, and ceilings warm. It's possible to buy infrared heating panels, towel rails, and even mirrors. Infrared heated mirrors are popular because they keep the mirror free of steam.
Smart Showers
Smart showers are essentially shower units that can be connected to a phone – or another device – and controlled using an app. This innovative digital offering has a number of benefits. It allows you to turn on the shower remotely (ensuring it's warm and ready for immediate use), to control the water temperature on your phone, and you can even program the length of your shower. This last capability is especially useful if you are conscious of water wastage because it means you can cap the amount of time water is being used.
Smart Mirrors
One of the more fun digital wetroom technologies, smart mirrors are a great showpiece for any bathroom or wetroom. Offering an effective – and surprisingly affordable – way to modernise your wetroom, smart mirrors are ideal for entertaining little ones during bath time, as well as having practical uses for the modern lifestyle. They can be used similarly to a tablet, for watching YouTube videos, checking the weather, reading emails, or checking travel updates.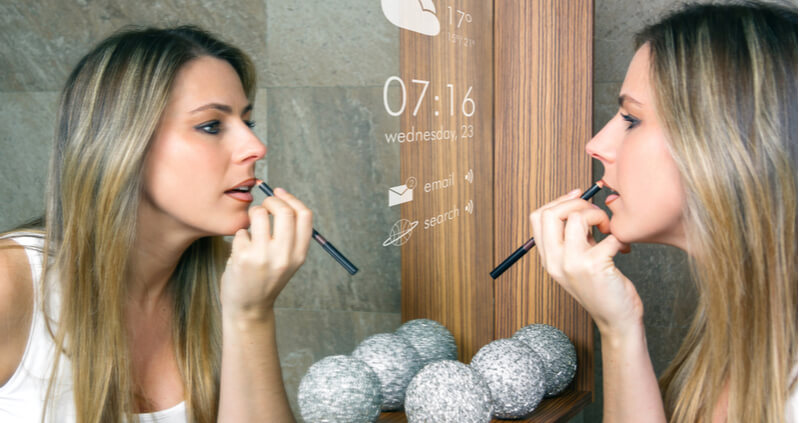 Ventilation
According to UK Building Regulations Document F, all bathrooms must be equipped with a source of ventilation. If there is no window that opens, this means an extractor fan must be installed.
Ventilation is required to support the health and wellbeing of those who use a bathroom, as well as the building itself. When there is no ventilation, bathrooms and wetrooms will quickly succumb to condensation, dampness, and eventual mould. According to much scientific and medicinal research, mould can have severe effects on human health.
While a wide-opening window is generally considered to offer optimal ventilation, many bathrooms and wetrooms will benefit from the installation of an extractor fan. When choosing a modern ventilation system, consider the following options.
Noise-free extractor fans – these may be ideal for those living in flats with thin walls.
Humidity sensors – it's possible to buy extractor fans which have humidity sensors within them, which means they turn on/off automatically when there is humidity in the air.
Extractor fans with timers – some extractor fans come with timers, allowing you to specify how long they run. This means you can limit their use and consequently save on energy bills.
Whichever type of extractor fan you choose, make sure it's cleaned regularly (every six months), to help prolong its life and effectiveness.
Building a wetroom of the future gives you the opportunity to create something that not only lasts but innovates. One of the most helpful lessons is to understand that ultimately you get what you pay for. So, if your installer cuts corners to save costs, whether this is with inadequate wetroom systems, basic heating, or something else, you should expect to have to pay out more to fix or improve it at some point.
At CCL Wetrooms, we offer market-leading waterproofing and drainage systems, to ensure your wetroom is futureproof. Learn more about our products and start planning your new wetroom today.