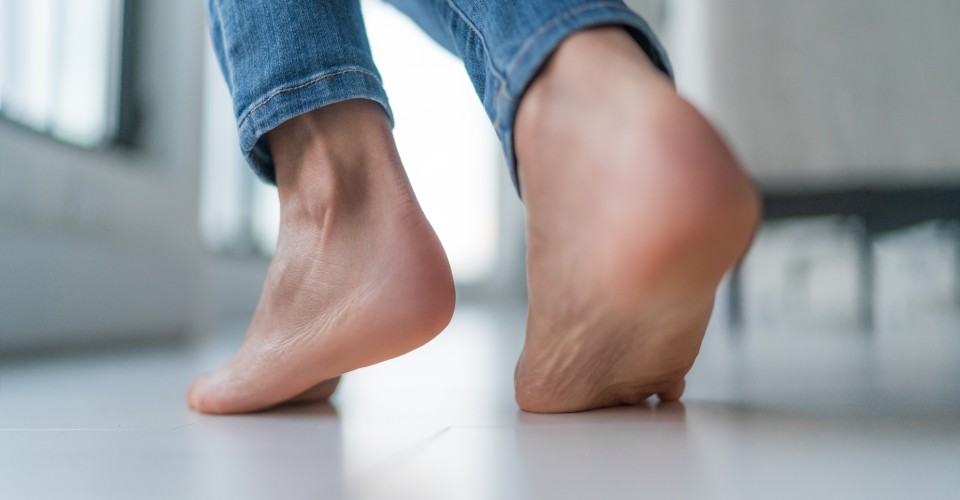 A wetroom adds a certain wow factor to any space, be it in a hotel, spa or your own home. The clean, sleek appearance of the continuous stone tiles has an undeniably stylish look, which is known to even add value to a luxury home. After designing the perfect wetroom, the last piece of the puzzle could well be underfloor heating. The perfect finish to a bathroom, underfloor heating gives an extra level of comfort. It means those who use the wet room will never have to bear the temperatures of freezing tiles beneath their feet.
Is it worth getting underfloor heating?
When contemplating whether or not to invest in underfloor heating for a wet room, it's easy to question whether the additional cost is worthwhile. To help make this choice, here are some of the main benefits of underfloor heating in a wet room:-
1) Even and comfortable warmth
One powerful reason to choose underfloor heating as your source of heat in a wet room is the fact that it's evenly spread across the room. Instead of having one warm area near to a traditional radiator or heated towel real, underfloor heating means that no matter where you are standing, an ambient temperature will exude from below.
2) Quicker drying of the wetroom
Another great benefit of underfloor heating is the ease that it dries the floor of your wetroom, which will often have shower water spread across it. Thanks to the warm temperature below, it will dry the wetroom much more quickly than a traditional towel rail, meaning that anyone who uses the space after someone has showered, will not need to worry about getting their feet wet.
3) It combats condensation
The even spread of heat around the wetroom will work wonders in reducing condensation. Whether you have a problem with condensation on windows, mirrors, or bathroom fittings, the warmth emitted from the floor below will help to tackle this, particularly during the winter months.
4) More design opportunities
By opting for underfloor heating, you free up more wall space in your wet room, as you won't need to install a radiator or heated towel rail. This means there are more possibilities when it comes to designing your sanitary ware fixtures & fittings.
5) Energy efficient and cost effective
Correctly installed underfloor heating should require little to no maintenance and therefore no (unexpected) maintenance costs. It's also more energy efficient, in that the heat is spread evenly, and usually at a lower temperature than that of a radiator, resulting in little heat being lost.
6) Precise temperature control
Modern thermostats & zoned heating controls give you complete control over the temperature that you'd like to achieve in your wetroom and the time of day at which you'd like it!
7) Ideal with tiled wetroom floors
Due to the high thermal conductivity of tiles, they are perfect for using with underfloor heating. Once heated, the tiles warm up quickly (within 20 minutes) and retain their heat to keep your wetroom warm and toasty underfoot.
8) Additional value to your home
By incorporating underfloor heating into your wetroom design, you will not only be adding a luxurious feel to your bathroom but a greater perception of value to your home. This means that when it comes to selling your property, you are likely to be able to ask a higher price than for similar sized properties in your area.
Types of underfloor heating for wetrooms
There are two main types of underfloor heating;
Water (hydronic) system – this uses piped hot water and works in a similar way to traditional radiator systems. A water system is ideally suited to wetrooms that are constructed on concrete floors, usually situated on the ground floor, within the screed.
Electric (dry) system – this system works in a similar way to an electric blanket and involves heat being emitted through electric wires set into heavy duty matting. The electricity is passed through these wires and the matting is laid evenly on top of the tanking membrane.
Whilst both systems will give your wetroom a warm and comfortable ambience, the location of your wetroom will have a bearing on the type of underfloor heating system that you should install.
For wetrooms installed onto a concrete floor, (usually located on the ground floor) both wet and dry underfloor systems are compatible – a concrete floor will easily accommodate a piped water system within the screed.
Onto a timber floor (usually located on the first floor and above), an electric system would be most appropriate. An electric system is laid on top of the wetroom tanking membrane, and thanks to the available space between the timber floor boards and joists, the additional depth of the underfloor heating system does not result in a significantly raised floor (that can occur on top of a screeded floor). Tiles are then fitted on top to complete the installation.
Tips for using underfloor heating in a wetroom
There are just a few things to consider when installing underfloor heating into a wetroom;
You need to make sure the drain does not dry out due to being too close to the source of heat. To do this, leave a gap of at least 300mm from the drainage trap when installing the underfloor heating.
When installing electric underfloor heating, we recommend that you stay below 150 watts per square metre.
When installing wet underfloor heating, do not exceed 30°C per square metre.
Should you have more questions regarding incorporating underfloor heating – of any kind – into your wetroom design, please do contact our team at any time for expert advice.