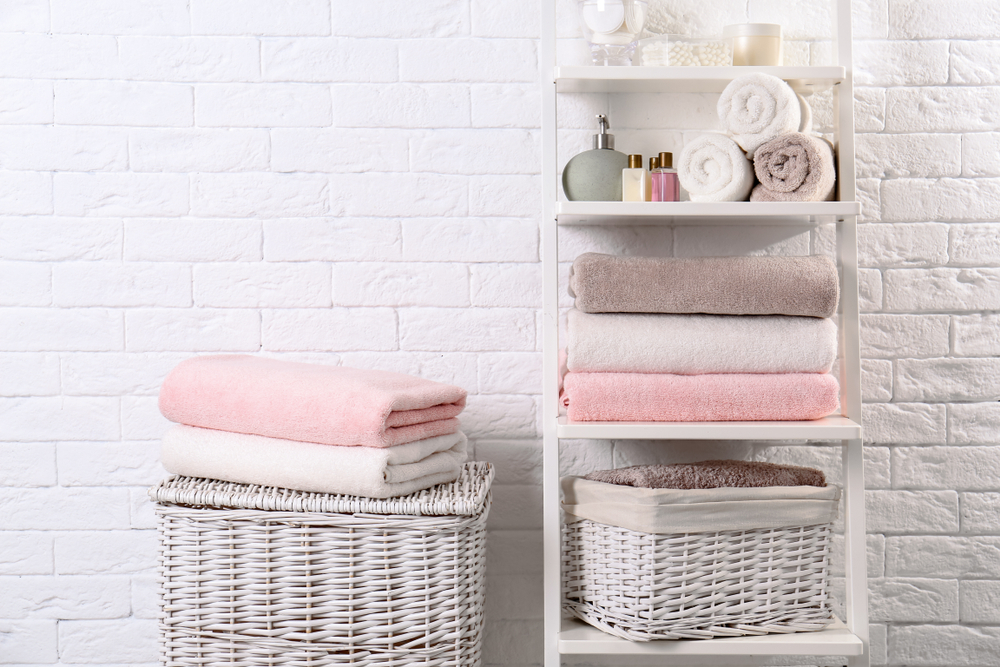 Although the minimalistic look is often the most popular in wetrooms, storage is essential in any bathroom. Without it, your wetroom can start to feel claustrophobic, cramped, and ultimately cluttered. It requires creative thinking to overhaul your wetroom storage, but you can quickly learn how to optimise even the tightest of spaces to get the most out of your storage.
From toilet roll to toothpaste, you will need to have places to store your items and other toiletries. Whether you only have a few things to store, or a whole load, we're here to provide ideas for clever storage solutions to keep your wetroom looking as sleek and minimalistic as possible.
Wet Room Storage Ideas For Your Home
1. Space Saving Storage Ideas
Space saving is really all about optimising the space you already have. For example, one cleverly designed, space saving option for those renovating their wetrooms would be to include a combination toilet and basin. This is a perfect solution for those tighter on space or feeling cramped.
Another idea for space–saving in your wetroom is how you can better utilise corners for storage. Corner units are a popular choice for cupboard storage and can surprisingly fit a lot in, especially if you're limited on space. If you're working with a small wetroom, then this is a great way of ensuring that you make the most of the space available.
2. Clever Storage
Clever storage can be as simple as finding a way of hiding, or discreetly storing, your toiletries. For homeowners, popular examples of clever storage solutions might include mirror cabinets, underneath sink cabinets or other display features. These are quite common ways to use up excess space in your wetroom and gain more valuable storage.
A less popular albeit common style of wetroom storage would be cabinet cramming (pictured photo below). Storage becomes less valuable to your wetroom aesthetic when its cabinetry is overflowing. A great example of utilising the smallest of spaces in the most creative way, would be by building a cabinet around the toilet. It's all about getting creative and clever with your available space and the kinds of storage that can cater to it.
3. Storage Accessories
There are many different types of storage accessories that can still look aesthetically pleasing and will complement your wetroom's style. Just because space is limited, doesn't mean your storage can't optimise what is available and store a good number of things. Shelf ladders, floating shelves and slim bathroom organisers are all examples of accessories that are great for stylishly storing your things.
With slim bathroom organisers, you can keep your toilet paper, books and magazines all in the same, convenient place. Floating shelves and shelf ladders, on the other hand, are easy to install. They look clean and tidy, and are great for storing towels and bathroom products alike.
4. Surprise Shelves
Surprise shelves will help to keep your surfaces and floor area clean and tidy at all times. Nothing makes a room feel more cramped than obvious and overflowing clutter. With large shelving units, you can maximise your floor space and keep everything up high and within reach. It's common for people to install large shelving units into their wetrooms so they can maximise floor space and make the room seem extra neat and tidy.
5. Waterproof Storage
Waterproof storage is popular for wetrooms and important to consider when renovating this space. If you are going for the minimalistic look in a smaller space, then you will need to ensure your storage is waterproof or at least water resistant. You can find waterproof shelves, storage boxes and more online to ensure you have the right products for your space.
If you'd like to know more about how to maximise storage space in your wetroom or bathroom, speak to one of our team today about your perfect wetroom.