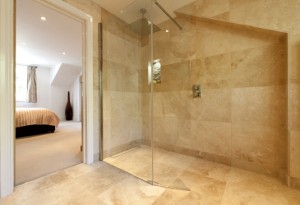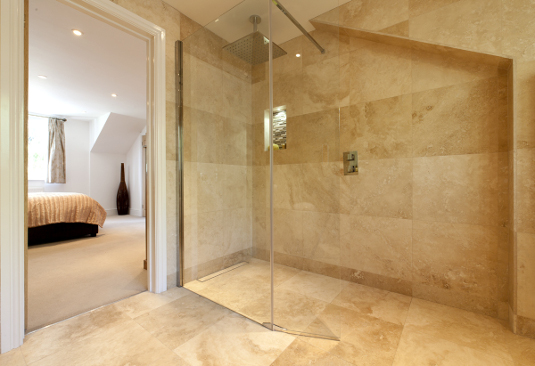 Wet rooms are a fantastic addition to any home for a great many reasons. They highly functional and offer a spacious and adaptable environment for your household's bathing needs. They are also a stylish and contemporary addition that can enhance the look, feel and value of your home.
It's not surprising that interior designers are increasingly turning to wet rooms to create the "wow" factor in modern builds. Read on to explore the universal appeal of a wet room and why homes of the future should be adapted to encompass this beautifully functional and versatile showering environment.
Luxurious and Contemporary
The combination of an interior designers' creative flair and their attention to practical details, enables them to develop stylish and contemporary design solutions that are safe, functional and meet the needs of modern-day home owners. Wet rooms and walk-in showers fulfil all of this criteria. With the incorporation of high quality fixtures, ambient lighting, stunning natural tiles and decorative accessories, a wet room is a luxurious and relaxing bathing space that goes beyond the appeal of a traditional bathroom. Interior designers can now create the look and feel of a stunning boutique hotel wet room in their client's homes.
Furthermore, technological advancements mean wet rooms today can be designed and installed on any floor construction – so they can be placed anywhere in the home. Having a wet room installed adjacent to bedrooms, in the attic space or in the basement greatly improves their appeal in modern homes.
Spacious and Open Plan
Another appeal of wet rooms for interior designers is the way they create the illusion of more space in the smallest of rooms. By removing the obstacle of a shower tray, tiles can be installed across the entire floor, therefore creating a spacious, open plan design. This allows for easy access and movement, and makes wet rooms a practical option for making the most of small spaces, such as en-suites or small attic rooms.
Modern Design Features
At CCL Wetrooms we specialise in the design, manufacture and supply of contemporary drains, such as the Linear Screed Drain or Linear Wall Drain which are suitable for concrete or screeded floors. With the arrival of advanced shallow drainage systems such as these, and the introduction of highly versatile wet room systems like the Modular Wet Floor system, there is now greater flexibility for interior designers to create wet rooms of all shapes and sizes.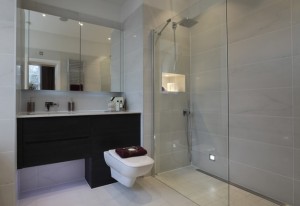 Furthermore, linear drains are no longer constrained to a fixed position in the wet room floor. They can be positioned across the centre of the shower area or neatly up against the wall. This contemporary look creates a stunning finish to a wet room and doesn't require the home owner to stand on the grill whilst showering.
Contemporary linear drain designs are also more minimalistic in design, which allows for the installation of large format tiles and natural stone – both of which are increasingly popular materials for wet rooms.
Inclusive Design
The easy access, open plan design of a wet room means they aptly meet the principles of the Lifetime Homes Standard. This states that bathrooms – particularly in modern builds – should be designed for use by anyone, regardless of their age or ability. Wet rooms also comply with the Disability Discrimination Act (DDA) in hotels and public builds, making them highly versatile and appealing to a wide range of homeowners.
Added Value
Above all, a wet room has great potential to add value and saleability to your home. Interior designers recognise the desirability of wet rooms for catering for a wide range of needs and household requirements, whilst providing a far more stylish and luxurious alternative to a traditional bathroom.
If you're looking to install a wet room in your home, contact us today for expert advice and support.