A sleek and stylish bathroom is on the wish list of many homeowners, and there is a wealth of options out there to consider before undertaking a renovation project. When talking about the main bathroom of the house, one such consideration might be whether to install a walk-in shower or a wet room. In today's fast-paced world, the majority of people opt for a shower over a bath, but stylistically, which is better – a wet room or a walk-in shower? Read on for the pros and cons.
What is a wet room?
A wet room is a fully waterproofed bathroom with a shower area flush with the rest of the floor. It may have a fixed shower screen, a full shower enclosure or in some cases no shower screen at all.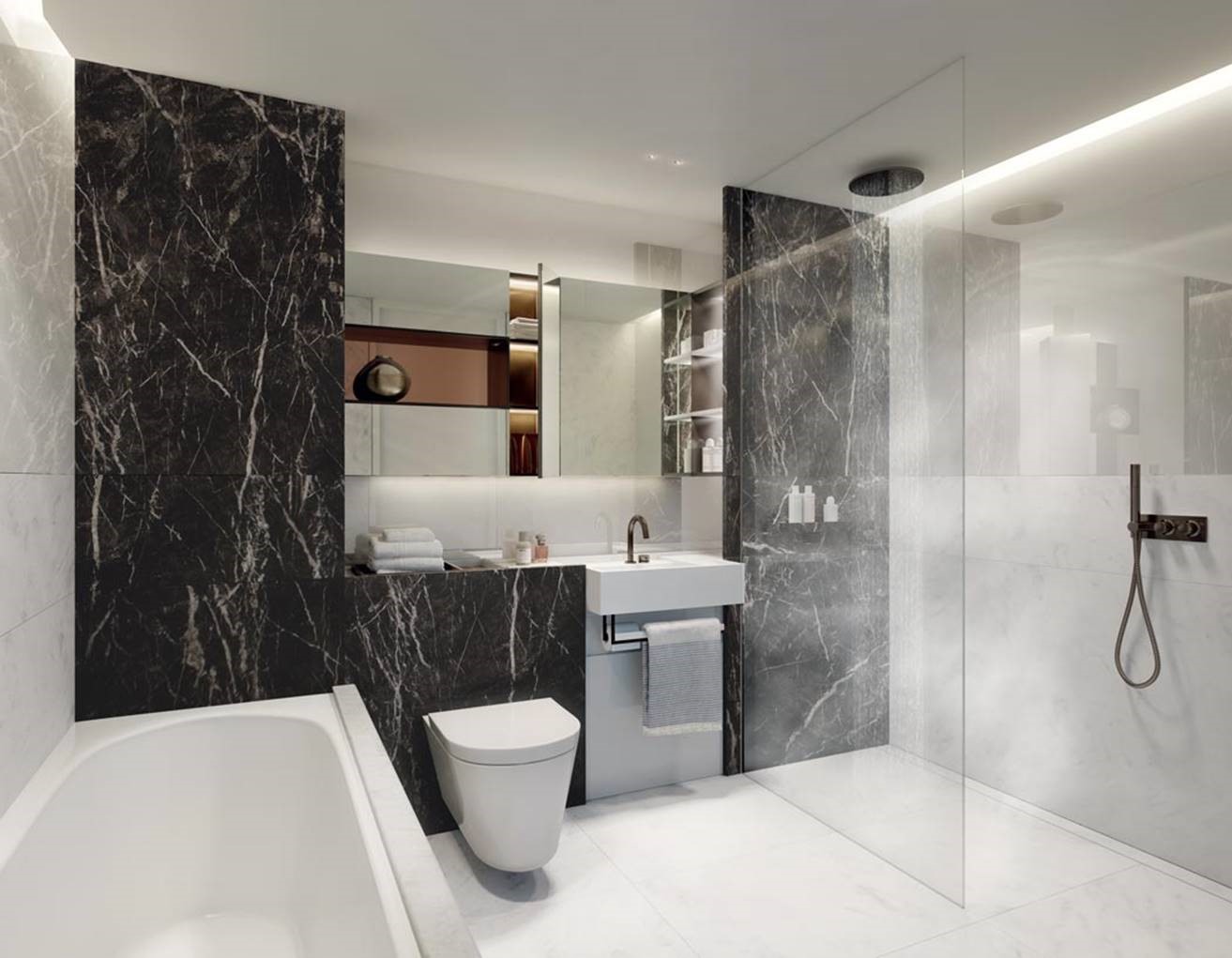 What is a walk-in shower?
A walk-in shower is often aesthetically similar to a wet room however the floor of the shower will usually be raised from the rest of the bathroom, by having a shower tray or raised plinth. A walk-in shower will often have a part or full shower enclosure. By very definition, the user should be able to walk into the shower space directly (without opening a door/curtain or stepping over the side of a bath).
| Walk-In Showers | Wet Rooms |
| --- | --- |
| Advantages | Advantages |
| Suitable for those with limited mobility | Wet rooms add value to your home |
| A modern and stylish addition to a bathroom | Ideal for small bathrooms – good use of space |
| Durable design with minimal fixtures and fittings | Easy to clean – no shower tray |
| Good use of space for a small bathroom | Easy access for those with mobility problems |
|   | Wide range of size/layout choices |
| Disadvantages | Stylish, minimalistic look |
| Size/layout restricted to the footprint of the shower tray | |
| More expensive than a standard shower enclosure | |
| Raised step into the shower | |
Should you choose a walk-in shower or a wet room?
Both options can provide a stunning addition to your home, and the varying styles and designs are seemingly endless – meaning all tastes are catered for. Considering the aforementioned pros and cons, if you are still undecided here are a few questions you should ask yourself;
Does the shower need to cater for people with mobility issues?
If the answer is yes, you need to consider how severe their mobility is; if they have difficulty navigating steps or are they reliant on a wheelchair, then a wet room will be more suitable, if not either option should be ok.
What is the size of the space you have to work with?
If you only have a very small bathroom, a wet room might be the best option as there is no need for a bath or shower enclosure.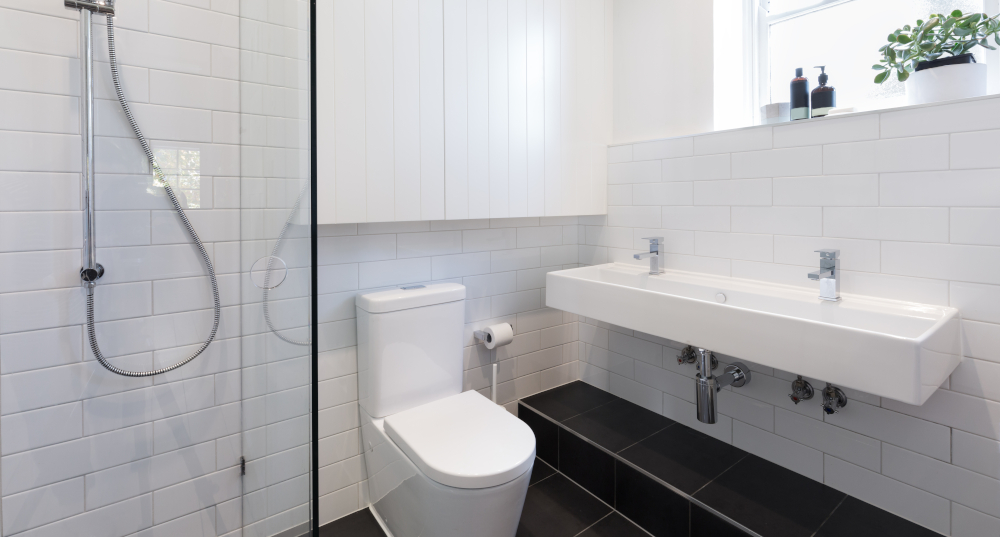 It is highly advisable that a reliable, professional team install your wet room because of the necessity to ensure it is 100% watertight. Without this, you run the risk of leakages and consequential damage extending beyond the bathroom. If installed correctly, your wet room will have a lifetime guarantee.
Is cleaning the bathroom among your least favourite chores?
While both a wet room and a walk-in shower are both generally easier to clean than a conventional shower/bath, a wet room requires slightly less maintenance. The shallow tray in a walk-in shower must be kept clean in order to avoid any kind of build-up because slow or blocked drainage will cause overspill and consequent flooding.
If you are still undecided about which option is for you, get more advice from our expert team by contacting us today.