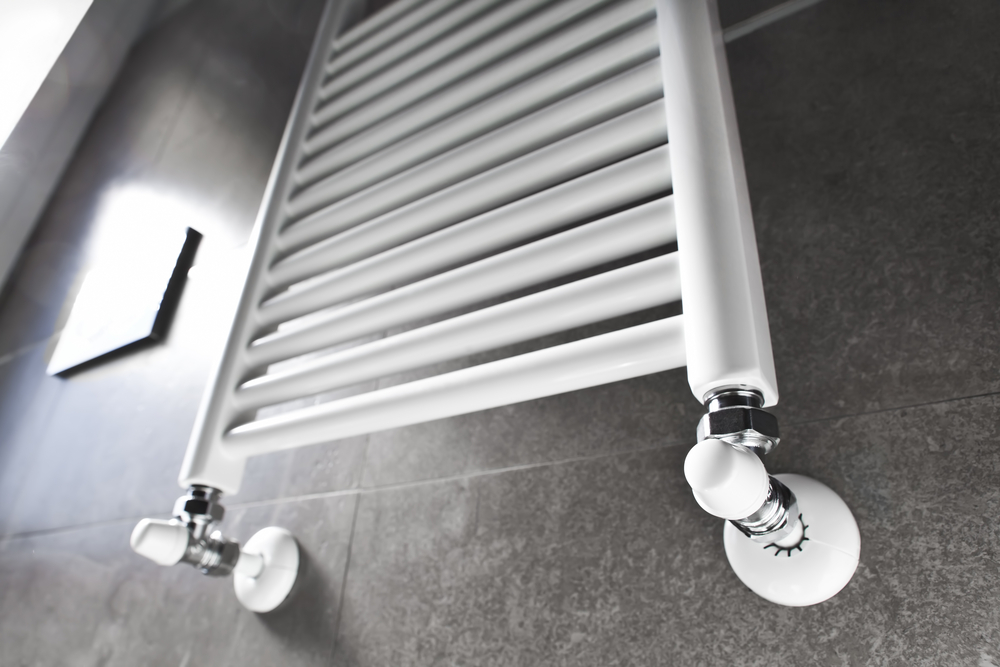 Traditional bathrooms lack the enhanced functionality often enjoyed by homeowners from their renovated wetrooms, including a range of heating options. From underfloor heating to towel rail radiators, there are many different ways in which you can heat your wetroom and avoid the damp.  
Why 
Y
ou Should Consider Heating Solutions in a 
Wetroom
Different heating solutions for your wetroom can help avoid dampness and house damage, therefore providing a layer of safety and protection. Additional heating supplies can help avoid moisture build up, resulting in less maintenance long term. It's also enjoyed by many for comfort and convenience.  
Read on to discover the different ways to heat your wetroom… 
What 
a
re the 
M
ost 
P
opular 
W
ays to 
H
eat a 
W
etroom
?
Radiators Are A Great Heat Source  
It may seem obvious, but radiators really do make the difference in wetrooms and have long been a traditional heat source. Radiators are easily installed and can help rooms effectively retain heat. Although they are more efficient when uncovered, many people use them as an extra way to dry clothing, especially wet towels and bathroom mats.  
Radiators are one of the least expensive heating solutions, giving homeowners a cost-effective option for keeping their wetrooms comfortably warm and dry. With so many different stylish options out there, it's likely you'll be stuck deciding on which type to choose. From sleek matte black radiator styles, to standard silver ones, you can choose from a variation of styles to go with your wetroom.  
View this post on Instagram
Try 
Underfloor Heating
Underfloor heating is a popular choice for wetrooms, which is a suitable heating solution for both new builds and renovations. Underfloor heating has become increasingly popular over the years with homeowners, because it is discreet yet offers comfort and warmth. Not only this, but it's a creative heating solution that adds no clutter.  
Underfloor heating is a more efficient solution, because the main heat source is at the lowest point in the room, then the heat starts to rise and keeps the room comfortably warm. It's a cosy and relaxing feature like no other.  
It does, however, come at a slightly higher cost compared to other, traditional heating types. Yet, underfloor heating is more cost-effective as a long–term solution.  
Towel Rail Radiators 
Offer Functionality 
Heated towel rails are slightly different to normal radiators. From laddered heaters, either traditional or electric, to designer models, there are so many stylish variations of towel rail radiators to suit any wetroom.  
Heated towel rails plumb straight into your water system, just like a normal radiator, making for a convenient installation. They warm up when your central heating is running, increasing the heat flow in your wetroom.  
Unusual 
W
ays to 
H
eat your 
W
etroom
Andy Baxter, the interior design and garden expert, explains how plants can make your wetroom seem warmer. He captures the science behind the process when he explains that "it's all about how plants release moisture into the air, which increases the humidity, which helps to make the room appear warmer." Not only can plants add style and colour to your wetroom, but they also provide a sustainable way of heating the room that supports the environment.  
Buying five new plants for your wetroom won't exactly give it the same amount of heat two radiators would, but it might make a small difference in how warm the room may feel. Adding plants to your wetroom is a sustainable and organic option if you want to introduce even more warmth.  
This may seem initially a little farfetched, but many have experimented with using candles as an alternative heat source, even going as far as to draw comparisons with space heaters. Whilst candles may not be able to heat a room as effectively as a traditional radiator would, they do have therapeutic benefits.  
Candles will help improve the ambience of your wetroom, giving it more of a relaxed and comforting feel. Using candles as props help achieve comfort by emitting pleasant scents, which have the power to improve mental wellbeing by making you feel more relaxed.  
It is important to keep your wetroom warm and dry. If you don't condensation will gather on glass and other surfaces and this can quickly become a nuisance. Unmanaged waterlogging can even lead to unsightly problems like streaks in your glass and mirrors, or even damp and mould. For tips of keeping your wet room warm and dry, read more here.  
To enjoy the full benefits of a wetroom, get in touch today.