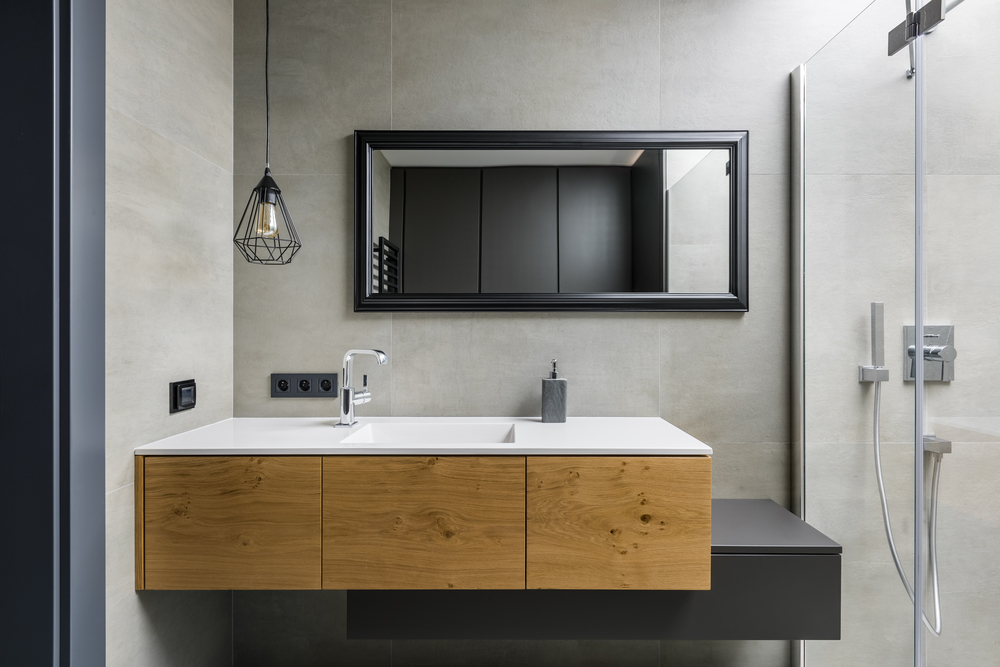 Unlike traditional bathrooms, which may feel claustrophobic, outdated or simply too small, the more stylish, sophisticated and deluxe design of a wetroom is rising in popularity because of how it can be customised. From marble tiles and underfloor heating to bespoke furniture, a wetroom can enjoy both style and function.  While your core appliances are important, the furniture to complement them is just as important to avoid a bare looking and impractical wetroom.  
Cabinetry ideas
While most people associate a mirror fronted vanity as the only source of storage in a wetroom, other options can be used. Small floor boxes provide portable storage that can house individuals' items, and deep-set shelves provide the illusion of more space than anticipated.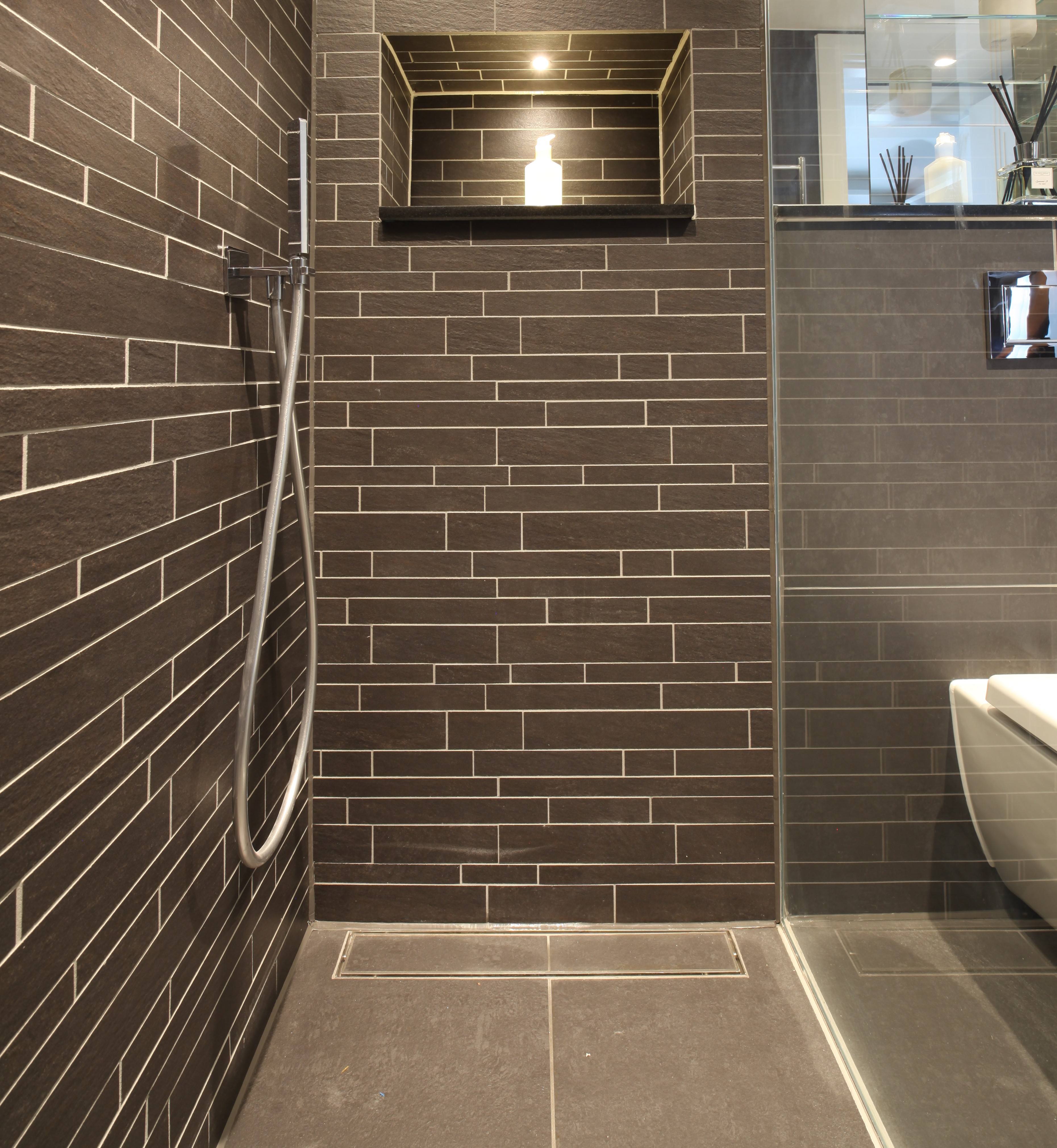 Below sink storage, whether freestanding or built in, is a simple way to add storage to areas where there is already something jutting out from the wall. The same can go for wall hung furniture. Adding waist height or lower situated furniture provides a surface in addition to storage.  
Vanity units are hugely popular, and for good reason. Mirrors doubled up as storage at head height mean you can easily store face–related products, keep the toothbrushes off the sink and make the place look tidy.  
Furniture ideas for small spaces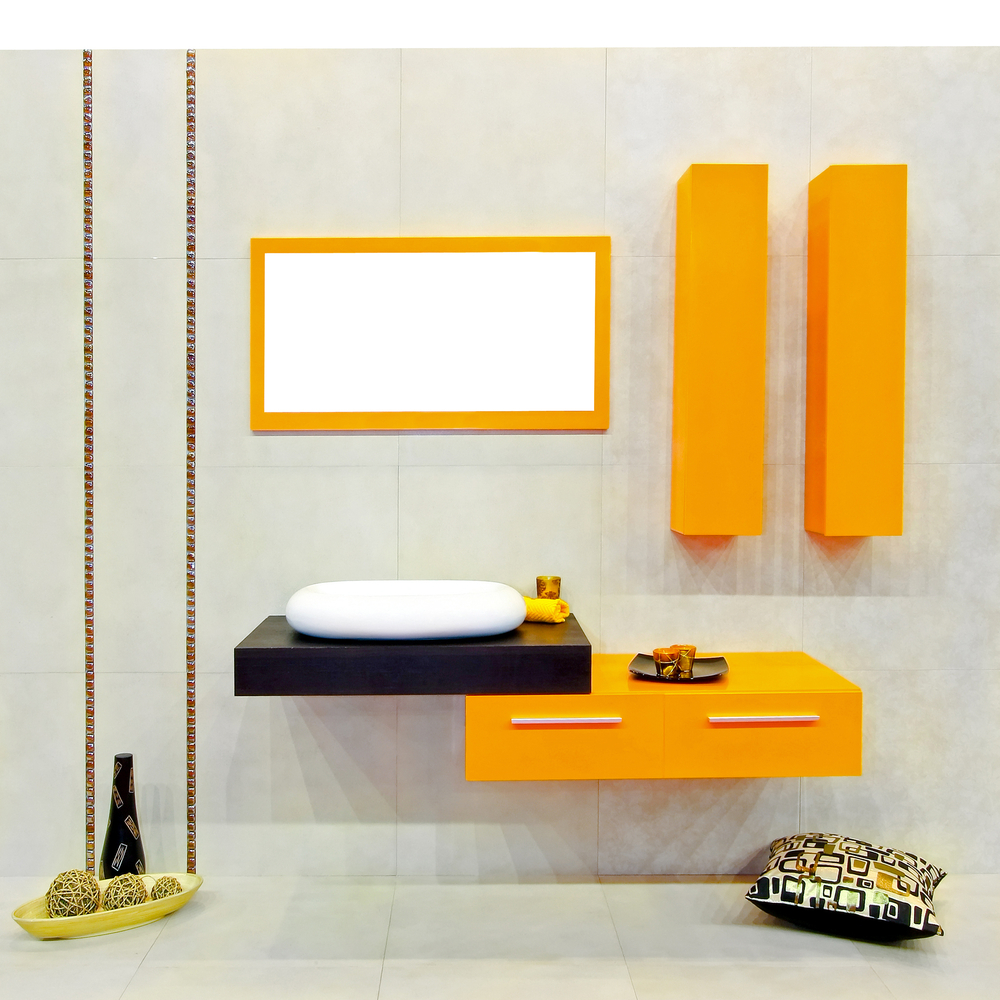 The average bathroom size in the UK is 2.5m x 2m, which may not seem like much, but a lot can be done in a restricted area. 
From deep set storage in the walls to a built-in sink with below and above storage, there are plenty of ways to introduce sensible storage to a small area.  
For instance, floating storage is incredibly popular at the minute and pulls the height of the room up, stopping residual damp under cupboards. It's also more hygienic as you can clean under it with ease. You can use anything, from planks of wood hung asymmetrically to over–the–door macrame baskets.  
The back of the door is also often forgotten about when it comes to wetroom storage. As well as a towel hook, you can hang expanding wash bags, shower scrubbers or even small, encased shelving.  
If you're really struggling for space, portable and lidded baskets mean that everyone takes responsibility for their own items and keeps unnecessary clutter out.  
Accessibility options for wetrooms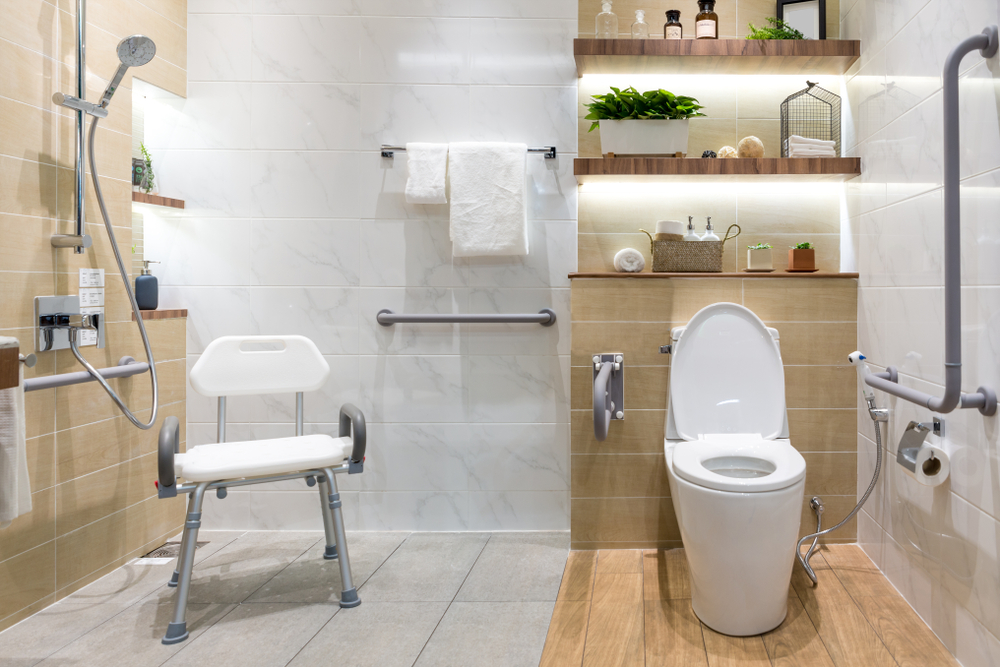 Wetrooms are one of the easiest rooms to make accessible. Thanks to their level-access, open design, navigating around in a wheelchair, or with limited mobility, is effortless. Small additions, such as adding in mobility rails at key points, can further make the wetroom more accessible.   
Shower seats are another great furniture option for an accessible wetroom. Not only do they make bathing safer for those with limited mobility, they also allow the user to bathe in comfort.  You can also add in a longer shower unit to allow the shower head to be fitted at a seated height.  
However, when dealing with accessibility, it's important to consider the individual's needs when designing the space. Some may need lots of floor space, others may need height adjustable items. There's also a demand of hoists in wetrooms and some may need to be made from hospital grade materials to create a sanitary area.  
When it comes to furniture in an accessible wetroom, it must be well considered, so as to not impede the flow of the room. Again, the user(s) must be considered here, if the space is shared by a disabled and a non-disabled person, both needs must be met in a way that works cohesively.  
Luxury wetroom 
furniture 
ideas 
When it comes to the luxury side of wetrooms, anything is possible (within limits.) Furniture can include seating, art work or even luxury built–in speakers.   
Some larger luxury wetrooms have been designed to house freestanding baths, others are kept simple with small, understated pieces.  
Plants are a popular accessory and can create an instant homely feel regardless of size of space. You could even use large flower vases, like shown here.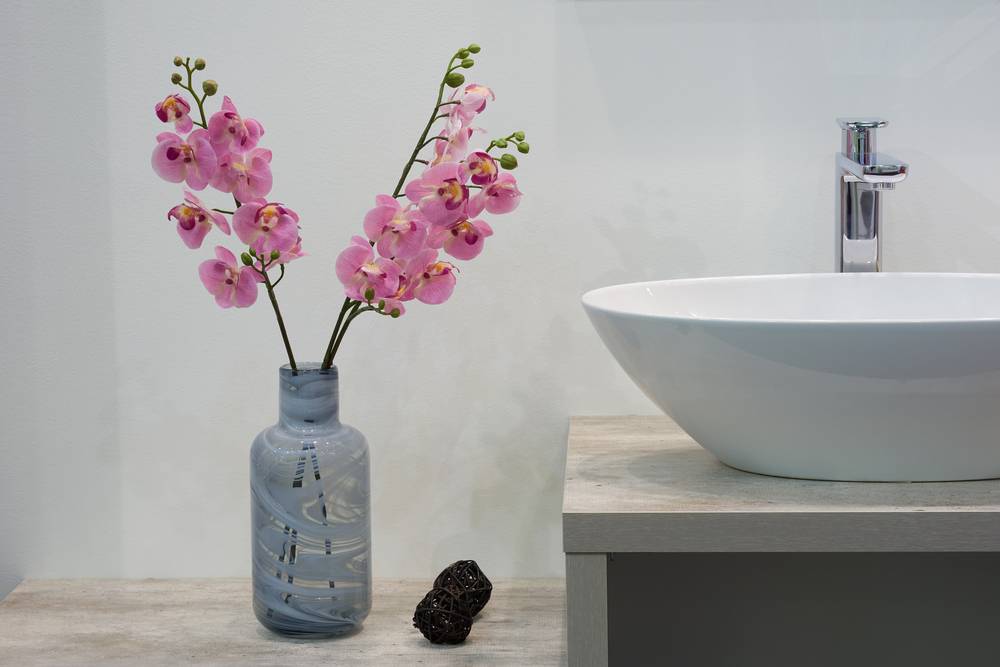 Towel shelves floating below the sink, or subtle heated towel rails help owners to live in the lap of luxury without too much hassle. It means it's also easy to store your towels, and when guests come to stay, having a variety of sizes left out ensures they don't worry about which one to use.  
For more information on how CCL can help you achieve your wetroom ideas, why not check out our case study page or get in touch.