With a steady, albeit somewhat slow, economic recovery underway, the UK housing market is finally beginning to see some positive indicators. This according to Housebuilder, one of the UK's leading trade publications for the home construction industry. In recent weeks, the publication has featured articles concerning the increased business that surveyors are experiencing, as well as the exponential  growth in private reservations that numerous homebuilders have seen in the early goings of 2013. Other recent articles indicate that a great many homebuilders are taking in near record profits and considering significant expansions. Yet more excellent news from Housebuilder is that home prices are at their highest levels since 2010, the year that many houses in the UK suffered their largest losses in value. While a return to pre-recession home values and consumer confidence levels is likely still a long way off, the positives that we're seeing should give everyone, particularly homeowners who are just holding on, some hope. What we want to discuss here, however, is not simply the excellent news about home construction and home values in the UK, but actually what is taking place in tandem with all of this good news: the rapid growth in popularity of wetrooms. Let's take a look at why more homeowners (and homebuilders) are choosing wetrooms and why it's something that you should consider, too.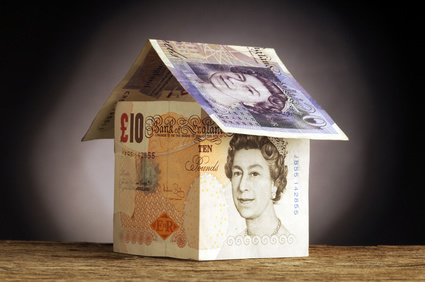 Wetrooms: Not Just for the Rich and Famous Anymore
The desire of homeowners to create luxurious wetrooms like those they may have experienced in boutique style hotels is now stronger than ever. A common misconception that continues to plague wetrooms is that they're found only in the largest, most lavish homes or upmarket hotels. True, in the past, wetrooms were often found in larger, more expensive homes, but, as with so many other things, the price of quality materials has decreased drastically in recent years, making wetrooms affordable for average homeowners. Likewise, with kits that make it easier than ever to custom fit any size en suite with a wetroom, it is no longer necessary to have a huge space in which to install a wetroom. In fact, a rather modest en suite with a standard shower tray is quite easy to convert to a great-looking and totally affordable wetroom. If you're surprised by this, then you're not alone. Many people still labor under the misconception that their home cannot be retro-fitted with a wetroom, or, if they're building a new home, that installing one would be too costly. However, more home buyers are discovering that wetrooms are within reach, while more and more current homeowners are finding that adding a wetroom is an excellent way to increase the value of their property. Now that we've established that wetrooms are well within reach for average homeowners, let's take a look at the other reasons why wetrooms are so popular.
The Many Advantages of a Wetroom
Think about your traditional shower tray. Does it have doors with rusty hinges or sliding panels that get stuck or come out of their tracks? Or, do you have a curtain that is difficult to keep clean? Does the drain in your shower clog often? Do the joins (where the shower tray meets the walls) leak? If you answered yes to any of these questions, then you can understand why people choose wetrooms. With their open and simplistic design, wetrooms require less frequent cleaning and fewer repairs than traditional shower trays. This is because, with high flow drains and superior quality tanking (waterproofing) materials, water drains quickly from wetrooms, resulting in less limescale and drastically reducing the chances of water leaks. Also, most wetrooms are fitted with glass screens that are fixed in place, meaning that wetroom owners do not have to worry about creaky or troublesome doors.
Another major consideration is the relative ease with which one can enter and exit a wetroom. With a traditional shower tray, there is often a large lip that must be stepped over when entering or exiting the shower area. For the elderly and disabled, this can make showering difficult or simply impossible. Wetrooms, on the other hand, are built level with the floor, making entry and exit easy for nearly anyone. As such, many aging people are building their new homes (or outfitting their current homes) with wetrooms so that they can plan on staying in their homes longer. Many builders, aware that the population is living longer and in an effort to make homes more easily accessible for the disabled, are installing wetrooms in new builds. By building a home with a wetroom already installed, or by outfitting an existing home with one, the home is substantially more marketable because it will work for older individuals or those with disabilities.
Wetrooms: Here to Stay
As the housing market continues to improve, we can expect to see wetrooms continue to grow in popularity. Durable, easy-to-maintain, elegant looking, and great for making a home more accessible, wetrooms are quickly becoming an obvious choice over traditional shower trays. For those who are considering a new build home or looking for ways to modernize, beautify, and increase the value of their property, consider installing a wetroom.