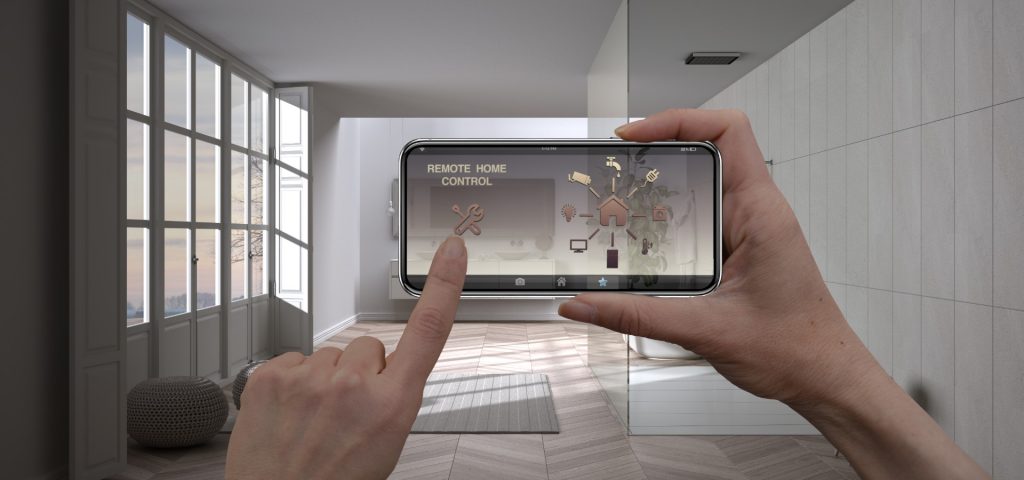 It's estimated that around 1 in 5 homes in the UK now have a smart speaker or voice assistant, suggesting that smart technology is fast becoming the new norm.  The development of technology is moving at a rapid pace, and people of all ages are now discovering new ways that it can benefit their lives. When it comes to the home, smart technology can be utilised in all manner of different ways; including in a sleek and stylish wet room. Read on to find out how the latest home technology can be integrated into a smart bathroom.
Showers for Smart Bathrooms
The addition of a smart shower in your wet room can give it a real wow-factor. Not only do they look clean and modern, but they also have some innovative and truly helpful capabilities. These include;
Digital temperature control – to the degree.
It's possible to set the precise water temperature you want, before hopping in the shower.
The option to turn on the shower remotely.
Some smart showers can be operated with a remote control, an app on your phone, or through a home voice assistant. This means you can stay in bed while waiting for the water to come up to temperature.
Programming the shower duration
This can be especially helpful if you have children, as the feature can help reduce water wastage, as well as keeping them on track when getting ready for school!
Users have the option to set their own preferences against their personal profile, meaning all family members can choose a different temperature setting or shower duration.
The use of other online functionalities
Like a number of other smart-items, some smart showers offer added luxuries such as playing music and taking calls. While these aren't strictly aiding the shower experience, such features do offer that added sense of opulence to your morning routine.
Smart Mirrors for a Wet Room
Smart mirrors are, perhaps surprisingly, a very affordable way to instantly modernise your wet room. They operate like a digital tablet, and can either work on a touch or no-touch basis – the latter of which has a motion detector installed. A great addition to a wet room, smart mirrors can significantly assist you during your morning routine. Here are just a handful of the things they can do for you;
Your morning alarm – located outside your bedroom, this will stop you hitting 'snooze' ten times!
Weather updates – find out exactly the weather you need to dress for.
Traffic updates – stay one step ahead by finding out about possible traffic jams.
YouTube videos – ideal for those who want to follow online tutorials when applying makeup, for example.
Imagine just how surprised your guests will be when they use your wet room only to see a handy weather forecast when they look in the mirror!
Integrated Smart Speakers
To further enhance the wet room experience, you can install integrated smart speakers into the ceiling. These can be connected to your phone, allowing you to listen to your favourite playlist (at the volume it was made for) while you're showering or getting ready for the day, or for an evening out for that matter.
Smart Underfloor Heating
Nothing complements a wet room more than underfloor heating, and an even more sophisticated option would be to install underfloor heating that can be controlled remotely. Underfloor heating can be hooked up to a smart thermostat, which can then be operated via an app. This enables you to program the precise temperature you want before you even arrive home.
Find out more about keeping your wetroom fresh and contemporary with our guide to current bathroom trends or, if you're still in the planning stages of a wetroom installation, get in touch with our experts for more information and inspiration. Contact us.